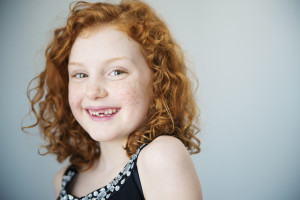 You might have to Google the words hypoplasia and hypomineralization in order to know what we're talking about. But if you saw a picture, you'd probably say, "Sure, I've seen that before." Hypoplasia and hypomineralization are two dental conditions that appear as visible pits and grooves in tooth enamel—hypoplasia—or as bright white spots, hypomineralization. Read on to learn more about these from your Helotes dentist at Alamo Springs Dental.
Enamel Hypoplasia
Enamel hypoplasia appears as a defect in the development of either a baby tooth or a permanent one. There can be both visible pits and grooves that compromise the structure of a tooth or a missing portion in the crown of a tooth.
Hypomineralization
Hypomineralization, on the other hand, means that there is a decrease in the mineral content of tooth enamel. If mild, then the white spots associated with hypomineralization may be quite faint. A severe case, on the other hand, can be very noticeable and may even give the tooth an almost translucent appearance. Hypomineralization leads to soft enamel that may increase your risk of tooth decay.
A Connection to Celiac Disease
Celiac disease is an autoimmune disorder that is hereditary and could lead to damage in the small intestine when foods with gluten are eaten. Gluten is a protein found in wheat, rye and barley. Damaged villi in the intestine prevent the proper absorption of nutrients into the body.
While most patients exhibit symptoms such as abdominal pain, diarrhea or indigestion when they ingest gluten, some don't have any recognizable symptoms. However, there is now evidence to show that dental abnormalities like hypoplasia and hypomineralization may be connected to celiac disease. A study showed that 55 percent of children with celiac disease had enamel defects, compared to only 18 percent of children without the disease. Therefore, your family dentist in Helotes may be the first health care professional to recognize the need for celiac disease testing.
Treating Hypoplasia and Hypomineralization
Children or adults with hypoplasia and hypomineralization may have noticeable cosmetic concerns on several teeth, as well as tooth sensitivity and an increased risk for tooth decay. Therefore, early evaluation by the dentist near me is suggested. The dentist at Alamo Springs Dental may recommend in-office fluoride treatments to help remineralize your teeth and strengthen enamel. Cosmetic bonding or dental crowns can be used to restore the appearance or proper function of a tooth. Finally, the consistent use of fluoride toothpaste during your at-home oral hygiene routine is a must.
Contact Our Office Today
If you are starting to notice white spots or pits on your child's teeth—or even your own—then schedule an appointment for an evaluation of hypoplasia or hypomineralization. Our dentists can help improve the appearance of your smile and strengthen tooth enamel.