Removable Dentures – Alamo Ranch, TX
Missing Teeth?
We Can Help!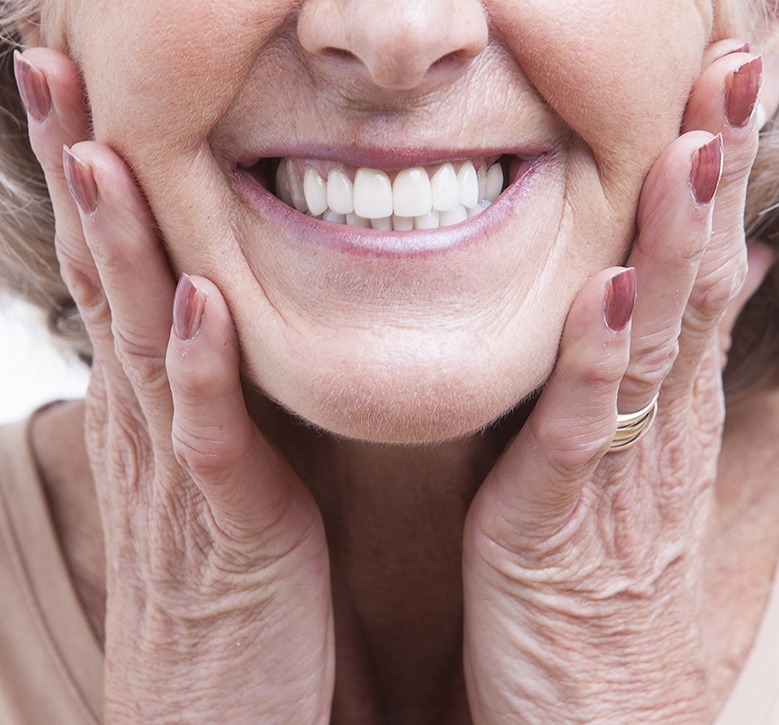 If you are missing one or more teeth, then you know that the consequences go well beyond the appearance of your smile—although that is a significant concern. Studies show that people with missing teeth are far more self-conscious about their appearance than their peers who have full smiles.
Moreover, having only one missing tooth can affect not just your oral health, but your general well-being, too. First of all, tooth loss increases the risk of tooth decay, periodontal disease and additional tooth loss. Your bite may eventually be impacted if adjacent teeth begin to shift in order to fill the empty space in your smile. Systemically, tooth loss can lead to malnutrition, and many people with missing teeth are also affected emotionally and psychologically.
Fortunately, your Stillwater dentists Dr. Aiyana Anderson and Dr. Michele Moreno at Alamo Springs Dental offer removable dentures to restore your natural looking smile, your well-being and your confidence. Whether you are missing one, two or even all of your teeth, we can design dentures that look like your own teeth and feel great!
Why Choose Alamo Springs Dental for Removable Dentures?
Full & Partial
Dentures Available
Customized To Look
Completely Natural
We Accept
Dental Insurance
Partial Dentures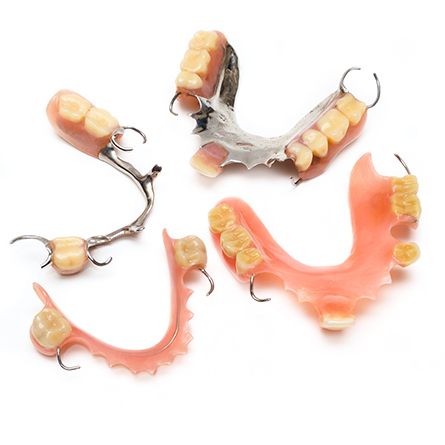 For patients who are missing one tooth or a few, whether consecutively or not, a partial denture can fill the gaps in your smile. A removable partial denture is made of false teeth that are attached to a metal framework. This type of denture has clips or brackets that hook on to adjacent teeth in order to remain secure in your mouth. If you have missing teeth interspersed near one another, we can design a partial that fits like a puzzle piece between your natural teeth.
Full Dentures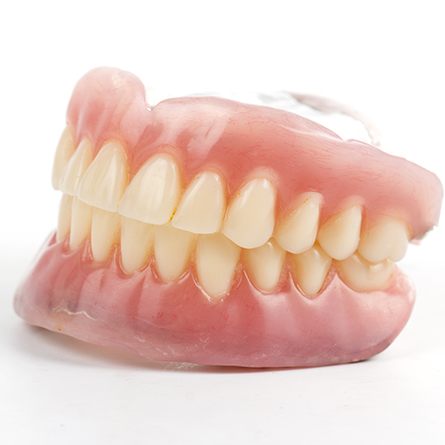 If you are missing all of the teeth along one of your arches, then your Stillwater Ranch dentist will create a full denture to restore your smile and your ability to eat and speak with assurance. False teeth are mounted on a base that is colored and shaped to look like natural gum tissue. The base fits comfortably over your gum ridge. Although these dentures in Alamo Ranch are precisely fitted to remain secure with natural, many patients feel more confident using a denture adhesive.
Caring for Your
Removable Dentures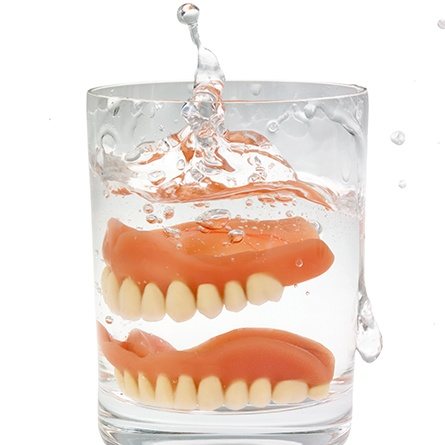 For the longevity of your dentures and for the sake of your oral health, dentures do require some special care. Be sure to rinse your full or partial dentures with water after you eat. Brush your dentures daily with a nonabrasive denture cleaner and soft brush. Never sleep with your dentures in place. Instead, soak them in water or a denture cleaning solution.
For more information about removable dentures, contact your dentist nearby for Stillwater Ranch and surrounding communities.