Metal-Free Crowns – Alamo Ranch, TX
Repairing and Rebuilding Smiles Without the Metal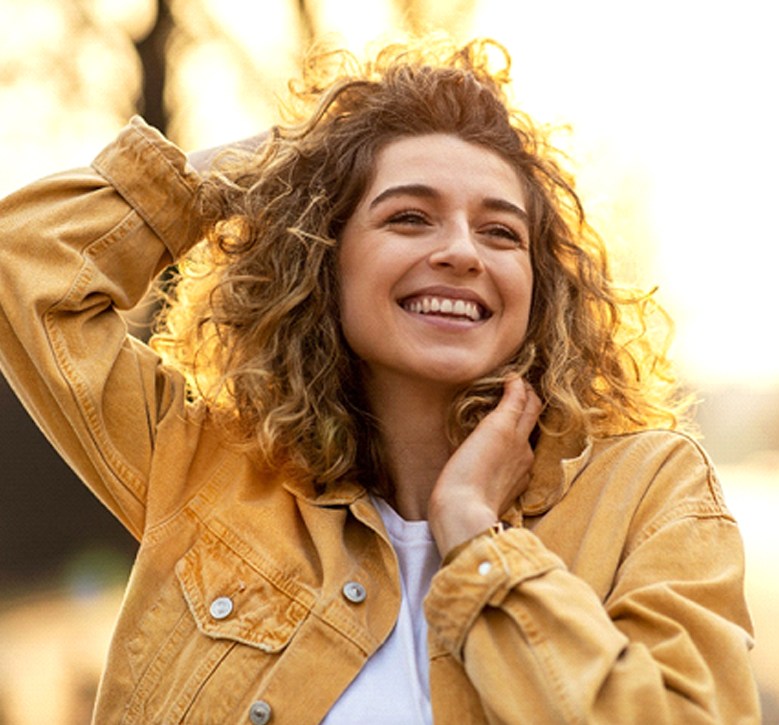 Tooth enamel is one of the toughest surfaces throughout your body, but daily wear and tear can take its toll, resulting in fractures, breaks, and cracks over time. When these happen, you'll need a solution to better protect your weakened teeth. At Alamo Springs Dental, we are pleased to provide patients with metal-free crowns in Alamo Ranch, TX. Made of all-ceramic materials, these durable and aesthetically pleasing restorations make it possible to enjoy a fully restored smile that leaves no spotlight shining on your dental work. To find out if you are an eligible candidate, contact us today.
What Are Metal-Free Dental Crowns?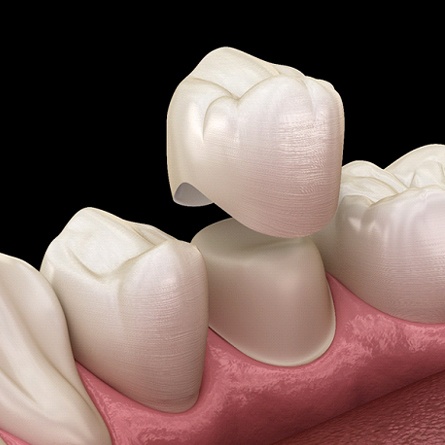 Metal-free dental crowns are restorations that do not use traditional amalgam. Instead, they are made from ceramic materials that can be customized according to the natural size, shape, and color of your regular teeth. Considering a safer alternative to metal, they are hypoallergenic, durable, and long-lasting. These attributes make them a popular option among individuals living with smile imperfections and who want to avoid more serious and costly dental procedures in the future (i.e. root canal therapy, tooth extraction).
How Do Metal-Free Crowns Work?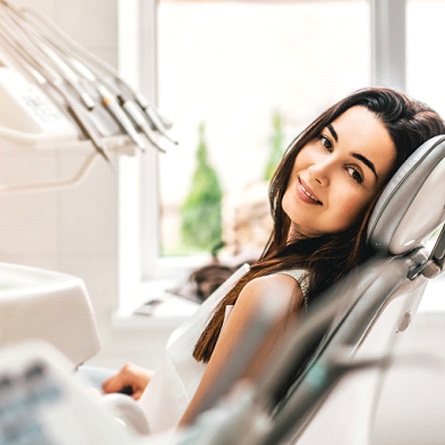 When preparing to receive a metal-free crown, your cosmetic dentist in Alamo Ranch will first examine the problem area and determine if this type of restorative solution will work for you. If so, we will administer a local anesthetic to numb the area before clearing away any decay or damaged areas of your tooth. Once all debris is removed, we will fill the tooth with a composite resin to create a tight seal against any potential future reinfection.
After using a curing light to harden the resin into place, we will file down the tooth in preparation for your finalized restoration. Our team will take impressions of the area before sending the images to a dental lab where technicians will craft your custom crown. You will receive a temporary crown to wear in the meantime, but once it arrives in our office, you will return to have the temporary removed and the finalized prosthetic bonded into place.
Why Would I Opt for Metal-Free Crowns Over Regular Crowns?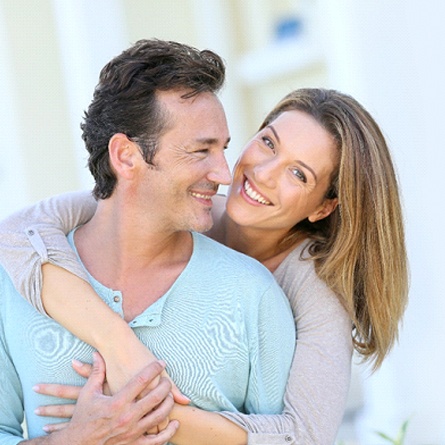 Although the benefits of regular dental crowns are many, most patients find there are more suitable advantages to having metal-free dental crowns, such as:
They provide a more beautiful aesthetic, allowing self-conscious teens, working professionals, and even stay-at-home parents the opportunity to feel good about the way they look and avoid the potential for dental work that will compromise their daily appearance.
They are durable and can last a decade or longer with regular care and maintenance.
They offer greater protection to a damaged tooth and are unlikely to cause further damage to the natural tooth over time.
Metal-free crowns help to boost confidence.
They are mercury-free, making them safer for patients and the environment.
There is a low risk of infection with metal-free crowns.
Cost of Metal-Free Crowns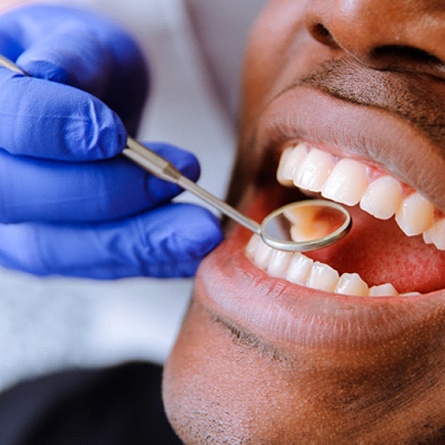 When asking about the cost of metal-free crowns, you likely want a specific number; however, this is simply not possible. Each patient is different, and the severity of each case requires your dentist to consider various factors, some of which include:
The location of the dentist's office
The type of tooth that needs repair
The severity of the decay and/or damage
Materials used to create the restoration
During your consultation, our team will go over all the available factors and provide a cost estimate, giving you a better idea of how much you can expect to pay for your restorative treatment.