Oral Cancer Screenings – Alamo Ranch, TX
Healthy Smile.
Healthy Life.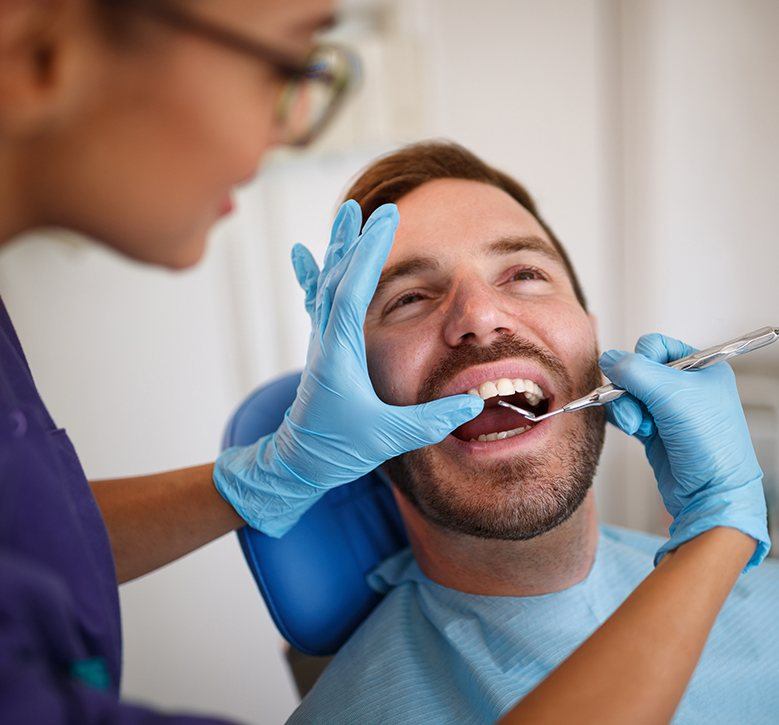 This year, nearly 49,000 people in the United States will be diagnosed with oral or pharyngeal (throat) cancer, according to the Oral Cancer Foundation. There will be more than 9,500 deaths due to oral cancer; neither cervical cancer, Hodgkin's lymphoma, nor endocrine system cancers such as thyroid cancer claims more lives. Sadly, oral cancer is often fatal because it is diagnosed too late.
For these reasons, Dr. Aiyana Anderson and Dr. Michele Moreno make oral cancer screenings in San Antonio, TX, mandatory during all adult evaluations. Like any other screening, the purpose of an oral cancer screening is to detect disease before there are symptoms. By locating disease as early as possible, we can give patients who come to Alamo Springs Dental a much better chance of successful recovery and survival.
Why Choose Alamo Springs Dental for Oral Cancer Screenings?
High-Quality &
Honest Dentistry
In-Network With Major
Insurance Companies
Fast & Thorough
Oral Cancer Screenings
How Do You Know If You Have Oral Cancer?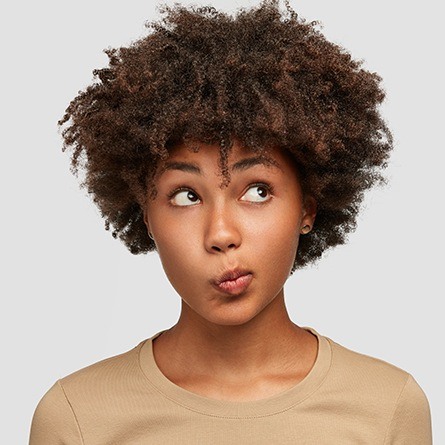 During an oral cancer screening at Alamo Springs Dental, the dentists and their staff are looking for visible signs in your mouth or on your lips that may be a sign of oral cancer. It's important for you to know what these signs and symptoms are as well so you can be on the lookout for them during the time between visits to our office.
Common symptoms that could point towards the presence of oral cancer include:
A sore within the mouth that continues to bleed easily or simply doesn't heal over a period of weeks
White and/or red patches within the mouth
A lump, thickened spot, or crusted area within the mouth
Pain or tenderness that affects the mouth, lips, or tongue
A constant sore throat or general discomfort in the area
Any difficulty with chewing or swallowing
An earache but no evidence of infection
A hoarse voice
The sensation that something is caught in your throat
Oral Cancer Risk Factors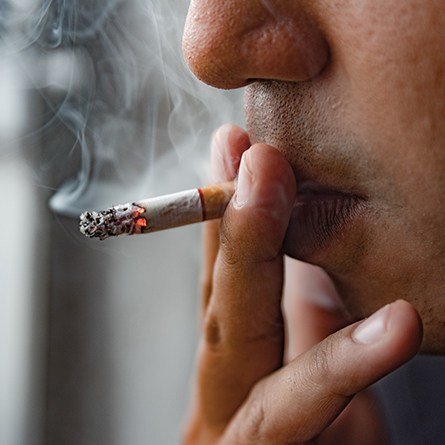 Oral Cancer does not discriminate—anyone can be diagnosed. However, there are some behaviors that have been shown to increase your risk or the disease. For example, people who use tobacco of any kind—cigarettes, cigars, pipes and chewing tobacco—have a greater chance of being diagnosed with oral cancer. Add excessive alcohol consumption and the risk rises even more. Research shows that people who work outdoors and are in the sun run a greater risk of developing oral cancer on their lips. Another risk factor is HPV exposure.
While these risk factors do not necessarily point directly to an eventual oral cancer diagnosis, eliminating any one of them can decrease the likelihood of the disease's development.
Oral Cancer
Screening Process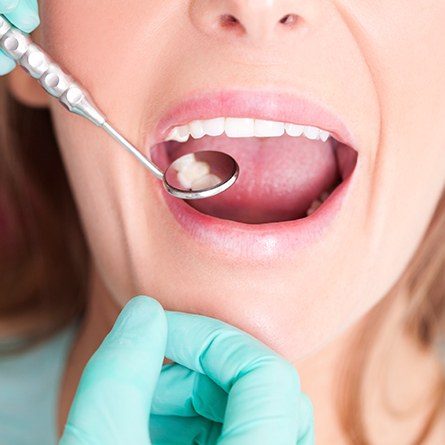 As a part of your regular check-up, one of our San Antonio doctors will provide a thorough oral cancer screening, during which your soft tissues will be thoroughly inspected for any of the common signs listed above. We'll also palpate your jaw and neck to find any lumps or swollen tissue. If we do discover an area that seems likely to contain cancerous or pre-cancerous cells, we can arrange for the patient to have a biopsy performed and then help them take the next steps towards further diagnosis and treatment.
Contact Us Today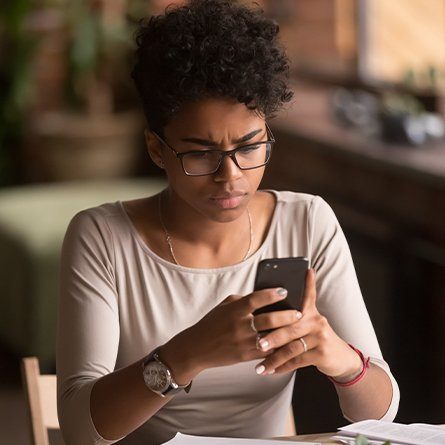 With early detection, oral or pharyngeal cancers are highly treatable and curable. Therefore, if you're due for a dental checkup that includes an oral cancer screening in San Antonio, be sure to call Alamo Springs Dental to schedule an appointment at your earliest convenience.