Sedation Dentistry – Alamo Ranch, TX
Feel At-Ease In The Treatment Chair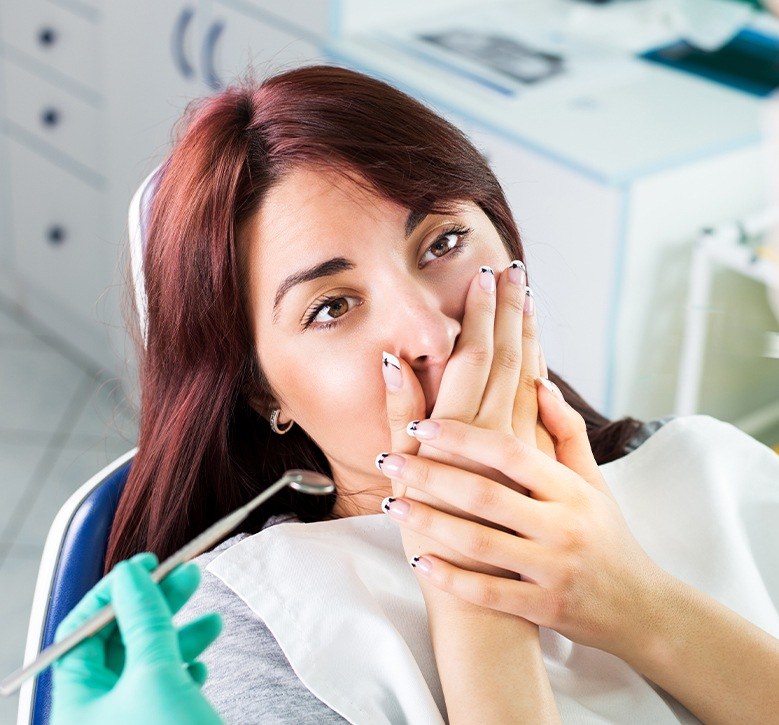 Do you feel a wave of anxiety and nervousness come over you at the thought of visiting the dentist? At Alamo Springs Dental, we're dedicated to helping all of our patients feel comfortable and at-home while receiving the dental treatments they need. That's why we offer sedation dentistry methods like oral conscious sedation and nitrous oxide, depending on the severity of your dental fear. To learn more, read below or contact our office today!
Why Choose Alamo Springs Dental for Sedation Dentistry?
Fast-Acting Nitrous
Oxide Sedation
Lasting Oral
Conscious Sedation
Experienced &
Dedicated Dentists
Oral Conscious Dental Sedation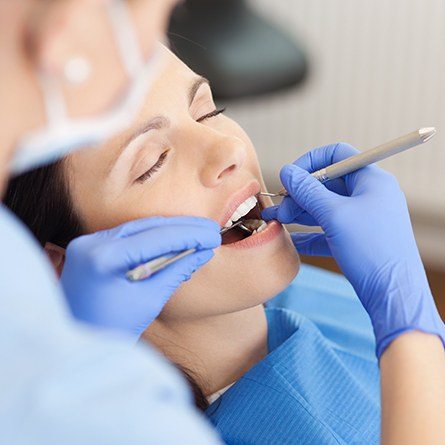 If you have more severe dental anxiety, you may be able to benefit the most from oral conscious sedation. Before your appointment, we'll prescribe you a pill that you'll take about an hour before you arrive. You'll need to have a trusted friend or family member drop you off and pick you up from the office. As soon as you step foot through our doors, you should feel more relaxed and at ease than you normally would. We'll work efficiently and effectively through your treatment. The effects of the sedation can linger for up to eight hours after your appointment.
What is Oral Conscious Sedation?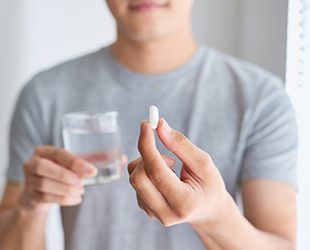 Different medications may be used during oral conscious sedation, with commonly prescribed options such as Valium, Ativan, and Halcion. Regardless of the specific medication chosen for you, you will take the pill shortly before your scheduled procedure. Typically, within about 15 minutes, you should start to feel the effects.
Many patients prefer oral conscious sedation for several reasons. Unlike nitrous oxide, it doesn't require the use of a nasal mask. Additionally, it is entirely needle-free, offering a more comfortable alternative to IV sedation.
How Does Oral Conscious Sedation Work?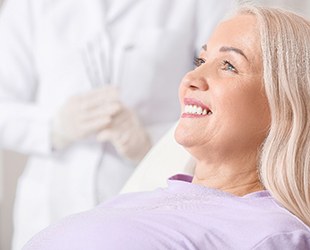 Prior to your appointment, we will prescribe a specific oral medication tailored to your needs. You'll receive clear instructions on when to take it, typically around two hours before your visit. Be sure to arrange for a friend or family member to drive you to and from the appointment.
Upon arrival, you'll experience a deep sense of relaxation. We'll guide you to the treatment room for your procedure. Throughout the process, we will closely monitor your comfort level. As this type of sedation allows you to remain awake, you can communicate with us throughout the procedure.
The effects of oral sedation will gradually subside after a few hours, ensuring you'll feel like yourself again shortly after your appointment.
Are You a Good Candidate for Oral Conscious Sedation?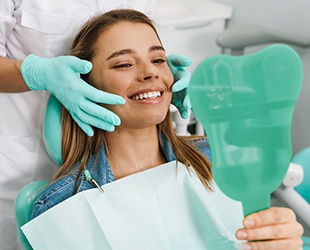 Oral conscious sedation could be the right option for you if:
You experience dental fear, anxiety, or nervousness
You often find yourself canceling or rescheduling appointments due to apprehension about potential bad news
You have a sensitive gag reflex
You're undergoing multiple treatments or one lengthy procedure in a single appointment
Holding your mouth open or sitting in the treatment chair is challenging for you
Local anesthesia tends to be less effective in numbing you
You have had negative dental experiences in the past
Nitrous Oxide Sedation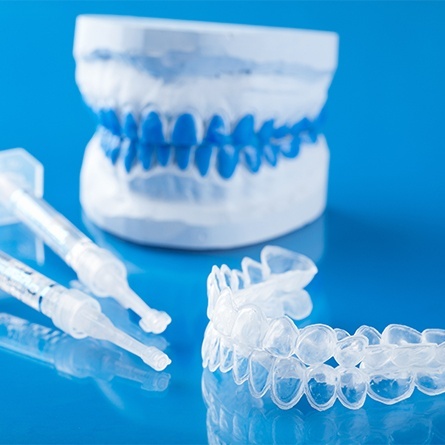 For less-severe anxiety and more fast-acting sedation, nitrous oxide is a great option. Once you get settled into our treatment chair, we'll place a small nose mask on your face. This will administer a colorless, odorless gas that you can breathe in. Within a matter of a few minutes, you'll notice a euphoric feeling overcome your body, helping you feel calmer in our office. Once the procedure is over, we'll remove the mask. After a few minutes, the effects should wear off, allowing you to go on with the rest of your day like normal.