Pediatric Dental Care – Alamo Ranch, TX
Gentle Care
For Your Child
As mothers of young children, Dr. Moreno and Dr. Anderson better understand the needs of their young patients. Children's visits to Alamo Springs Dental need to have a dose of professional care combined with a gentle touch and just a pinch of fun. We want them to have happy memories of visiting our San Antonio dental office, so they will maintain the habit of regular dental care wherever life may take them.
Why Choose Alamo Springs Dental for Pediatric Dental Care?
2 Dentists That Are
Parents Themselves
Fun & Friendly
Dental Staff
Happy To Teach Children
About Their Smiles
Early Childhood Dental Care
Even before you begin bringing your children to see us, their smiles need attention. In fact, you need to care for their smiles even before they have teeth! After feeding an infant, use a soft washcloth dampened with warm water to wipe their gums. Don't let sugar in breast milk or formula remain in their mouths where bacteria can grow. New studies show 25% of children have cavities before kindergarten, so we recommend that parents bring their children for their first dental visit by age 1. Most children will grow their first tooth between the ages of 6 months to 1 year of age. For children under the age of 2, use a small, soft toothbrush with a smear (no more than a grain of rice) of toothpaste and gently brush at least once a day before bedtime. Be sure to select fluoride toothpaste in their favorite flavor- they'll be more agreeable to brushing if they like that flavor of the toothpaste.
Children's Dentistry
in San Antonio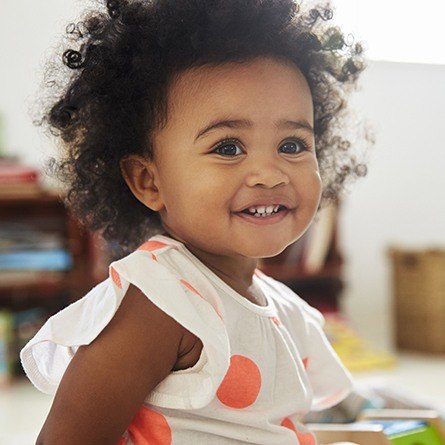 Dr. Anderson and Dr. Moreno recommend scheduling the first dental visit in Alamo Ranch around the time that your child turns one. At this visit, we check the development of their smiles and answer any questions parents might have regarding their children's teeth. After this initial visit, your child will be seen in our office for checkups every six months just like adults.
Children's Dental Checkups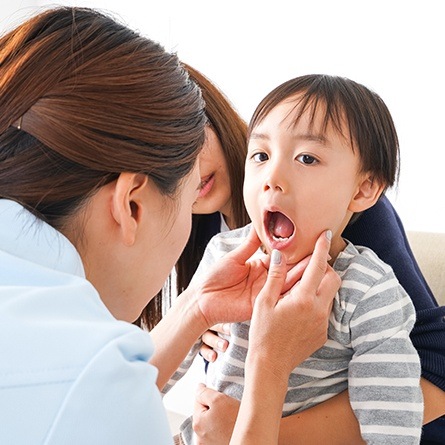 These appointments are much like mommy and daddy's visits to the dentist, so we encourage parents to bring children along when they have checkups. This way, your child can see what happens at the dentist and they might not be quite as apprehensive when it's their turn. During your child's checkup we will examine each one of their teeth and recommend digital x-rays for children as young as 3 years old to help us catch decay and developmental problems early. With digital radiography, the radiation exposure is less than sitting in front of a microwave and the resulting images are crystal clear. Every child is unique, so Dr. Moreno and Dr. Anderson tailor each visit to the child's specific needs and personality.
Fluoride Treatment and Dental Sealants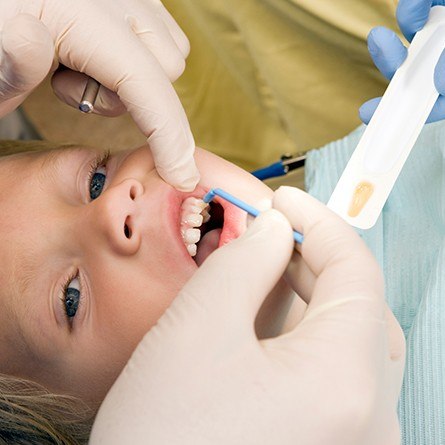 As your children grow and their first and second molars erupt, fluoride treatments and dental sealants can help in the fight against the bacteria that causes tooth decay. Fluoride strengthens tooth enamel and dental sealants protect enamel. Together they provide an added layer of cavity prevention.
Our office is located in San Antonio, TX and we welcome young patients from Helotes, Alamo Ranch, Stillwater Ranch, Castroville, Bandera, Grey Forest, Balcones Heights, Alamo Heights, Leon Valley, and beyond. Please contact us today if you are ready to schedule a pediatric care appointment with Dr. Moreno and Dr. Anderson.