Dental Crowns – Alamo Ranch, TX
Greater Protection for Beautiful Smiles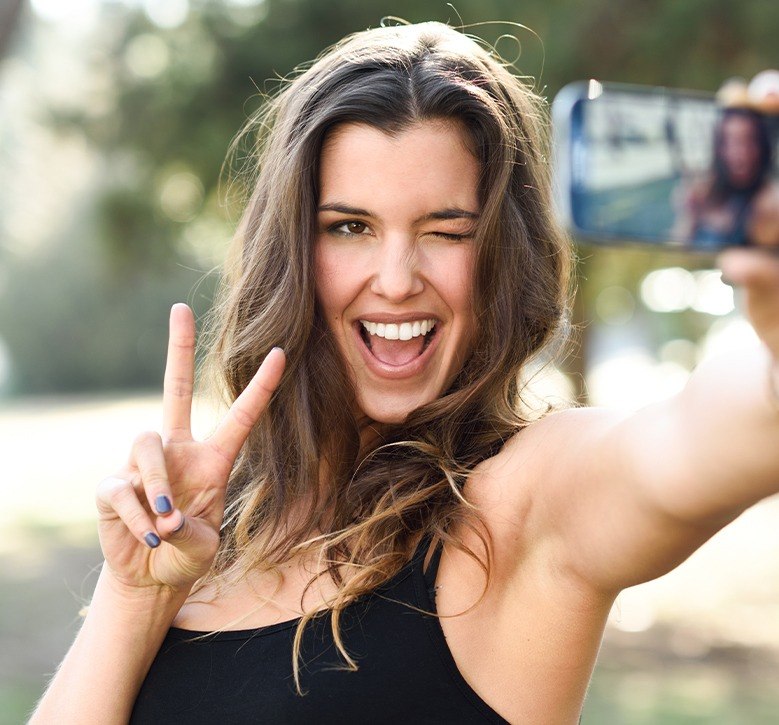 Fractures, decay, tooth loss – patients suffer from these oral health problems every day, and the truth is that they'll only become worse over time without professional help. Here in San Antonio, Dr. Aiyana Anderson and Dr. Michele Moreno want to be your support during these trying times. We offer several restorative services that are designed to revitalize your tooth's structure and function, with dental crowns in Alamo Ranch at the top of the list. Better yet, Alamo Springs Dental has all-ceramic materials available as well for increased biocompatibility and a naturally beautiful appearance. Patients from Leon Valley, Alamo Heights, Helotes, Balcones Heights, Alamo Ranch, Stillwater Ranch, Castroville, Bandera, Grey Forest, and beyond are welcome!
Why Choose Alamo Springs Dental for Dental Crowns?
Natural-Looking Ceramic
Crowns Available
In-Network With Dental
Insurance Companies
Durable Porcelain-Fused
to Metal Crowns
What is a Dental Crown?
Crowns are designed to effectively "cap" over an individual tooth, rebuilding lost structure and restoring its original level of function. Our doctors may recommend dental crowns as a treatment solution for a wide variety of problems, including severe decay that can't be treated by a filling, a significant oral injury, overall weakening of a tooth caused by bruxism, or even purely cosmetic concerns. Your new crown will be precisely designed and personalized to seamlessly match the rest of your unique smile for an exceptional final result.
The process of receiving a crown usually requires two to three appointments. First, Dr. Moreno or Dr. Anderson will carefully remove the damaged portions of your tooth while making sure to preserve as much healthy structure as possible. Then, impressions will be captured and sent off to a trusted dental lab; in the meantime, we'll provide you with a similar temporary restoration so that you don't have to experience any disruption in your regular life. Finally, you'll return to our San Antonio dental office sometime later so that we can place the finished crown and ensure that you're fully satisfied.
Do You Need
a Dental Crown?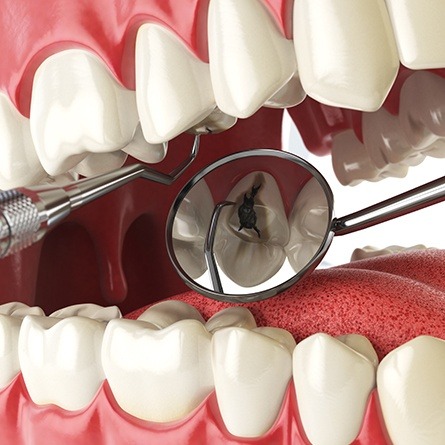 In order to determine if you are a good candidate for a dental crown, our dentists will need to perform a thorough examination of your smile. If any of the following are present, it is likely you'll be eligible for this type of restoration:
A large filling that has damaged your tooth
Severe decay that is too widespread for a filling to suffice
Injured tooth
A weakened tooth that requires protection to support it
A root canal that requires a dental crown
Dental implant placement that requires a crown
Replacing an old amalgam filling
Types of Dental crowns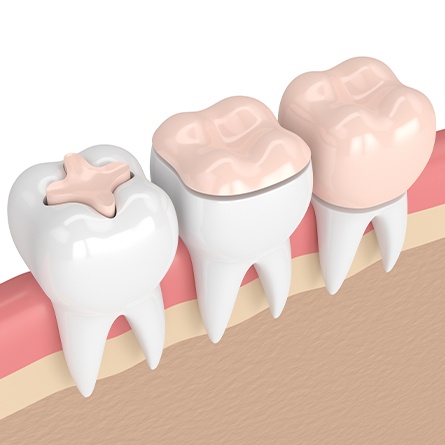 Nowadays, there are many different types of dental crowns available. While we use all-ceramic materials to create our dental crowns, there are options used by other dental professionals:
Ceramic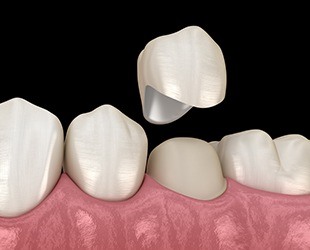 This type of material is used when a tooth that is living in the visible area of your mouth becomes damaged. Ceramic crowns are designed to blend in smoothly and seamlessly with the rest of your smile.
Learn More About All-Ceramic Crowns
Porcelain-Fused to Metal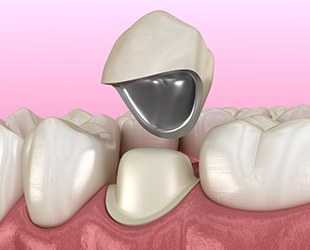 Greater stability can be achieved by having a porcelain-fused to metal crown. Complete with a metal base, the porcelain crown creates a more durable prosthetic.
Gold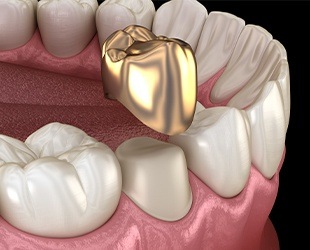 This type of dental crown is made of gold alloy and offers a strong bond. Although it can shine the spotlight on your dental work because of its shiny exterior, it is less likely to fracture or cause your natural tooth to wear down as quickly.
What Are the Benefits of Dental Crowns?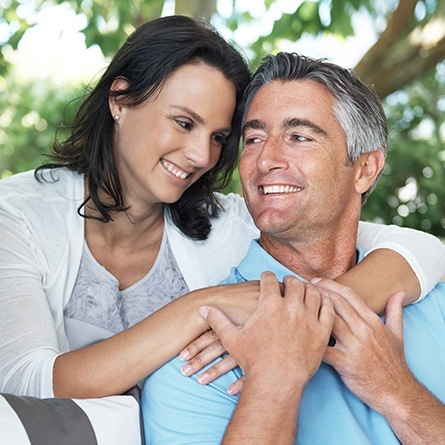 Improved confidence and appearance
Greater protection for a weakened tooth
Durable
Keeps natural tooth intact
Easy to maintain
Long-lasting