Family Dentistry – Alamo Ranch, TX
Expert Dental Care for the Whole Family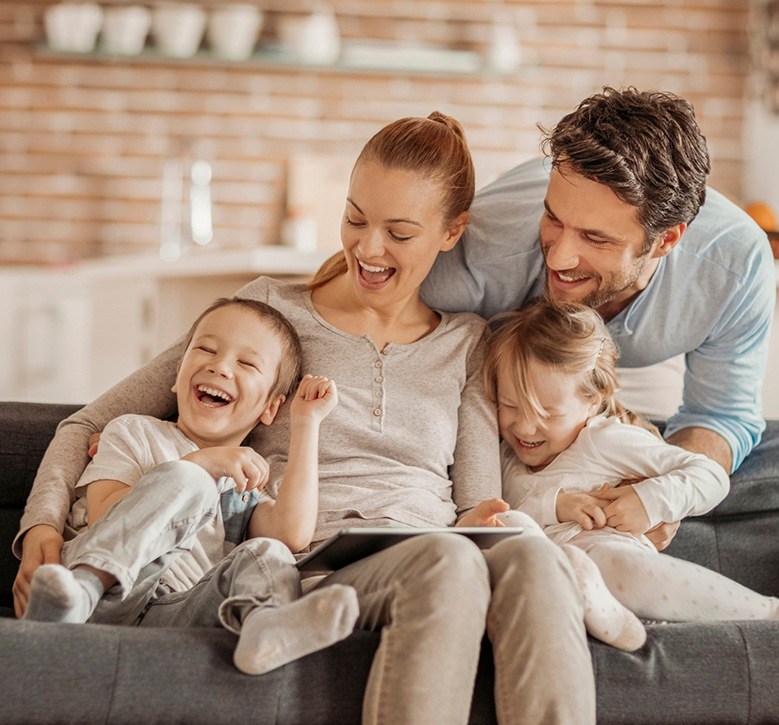 Choosing a family dentist in Alamo Ranch isn't always easy. As adults, you and your spouse have certain qualifications and expectations when it comes to seeing a dentist you can trust. But, when it comes to what your child wants, it probably looks much different. From someone who is transparent and trustworthy to someone who is gentle and kind, finding a dental professional who can meet the needs of your entire family shouldn't be an impossible feat. This is why Alamo Springs Dental offers a wide range of comprehensive services for the whole family. From general cleanings to dental sealants, you can trust that you and the ones you love will receive the highest level of quality care. To learn more about us or to schedule an appointment, call us today!
Why Choose Alamo Springs Dental for Family Dentistry?
All Ages are
Welcome
Expert Dental
Professionals
Comprehensive Services
for All
Benefits of Seeing
a Family Dentist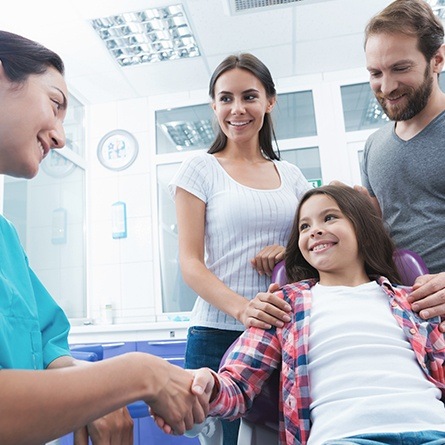 Want to make your life easier? Of course, you do! When it comes to choosing between one family dentist or multiple dental professionals who cater to each of your family's needs, it's best if you look at the benefits of seeing someone who can take of it all under one roof:
Convenience – Tired of all the gas you're spending driving all over town? Dreading the thought of having to go to someone else for a particular surgery? A dentist in Alamo Ranch eliminates these problems. Offering comprehensive services, you and your children can stay in one place for all your dental needs.
Comfort – Moreno and Dr. Anderson want you to feel comfortable while visiting our dental office, and if this seems impossible, you'll be happy to know it's quite feasible. Not only can the dentist's office be scary for some people, especially young children, but it can be cold and off-putting. At our office, we offer great amenities such as massage chairs, blankets, and even wireless headphones to watch TV or listen to music. We also provide various sedation options should you or your child be nervous about your visit and/or procedure.
Familiarity – As a parent, it is always a reassuring feeling knowing your child is in good hands. While it is easier for you to put yourself in a situation that has an uncertain outcome, you certainly don't want to put your child in the same condition. This is why seeing a familiar face is so great! You can know and trust that the person who ensures your teeth and gums are in optimal shape is also offering the same level of care to your child, and you can't put a price on that!
Dental Sealants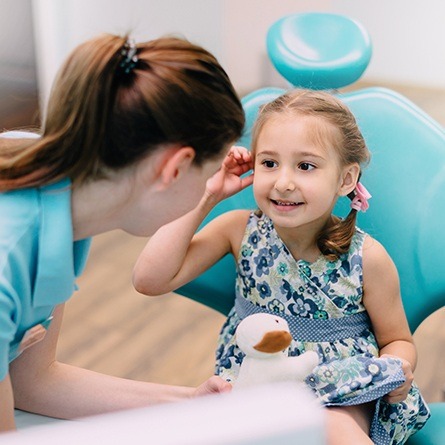 Beneficial to both children and adults, dental sealants are designed to serve as a barrier between your tooth enamel and harmful food particles and bacteria. The pits and grooves of molars and premolars are ideal spaces for plaque and tartar to form. Although adults have an easier time reaching these areas while brushing and flossing, children may not, making them even more susceptible. By using this BPA-free, plastic coating, which is painted onto the chewing surfaces of these back teeth, the risk of developing cavities decreases significantly, allowing for a healthier smile.
Fluoride Treatments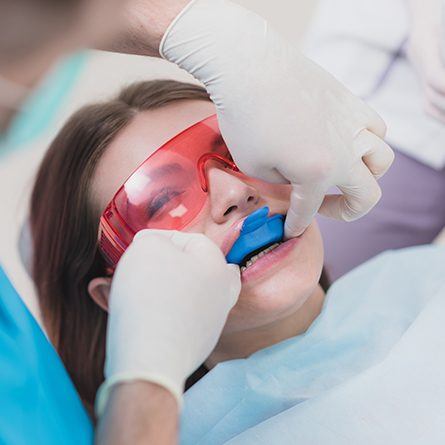 During a regular dental checkup, Dr. Moreno or Dr. Anderson can provide a quick and painless fluoride treatment to better protect you or your child's teeth from decay as well as strengthen tooth enamel. Although fluoride is found in tap water and most toothpaste brands, and additional application ensures teeth remain free of harmful bacteria that can easily burrow into the enamel and cause dental caries to develop. In a matter of minutes, we can apply a topical treatment that will protect your smile in-between visits.
Frenectomy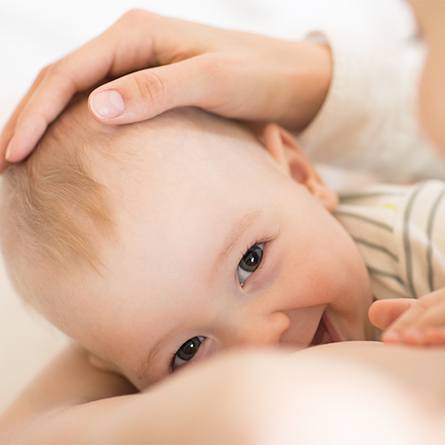 Is your child having difficulty latching while breastfeeding or having indigestion problems? These are common signs that they may have a lip or tongue tie. This is when the piece of tissue that connects their lips or tongue to their oral soft tissues is overgrown, limiting their movement. In these situations, we offer a surgical procedure called a frenectomy. Using our soft tissue laser, we'll precisely and quickly remove any overgrown tissue, allowing their lips or tongue to move more freely.
Children's Dental Services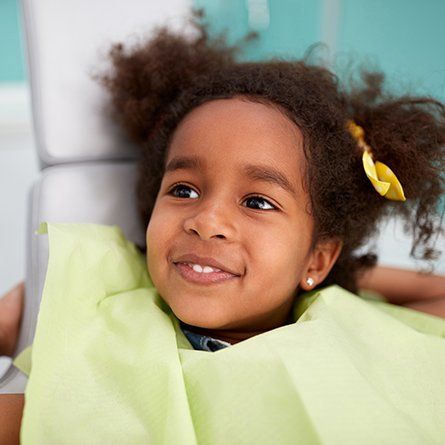 Even the youngest members of your family deserve high-quality dental care, which is why we are pleased to offer children's dental services. Using a gentle and compassionate approach, we will make sure your little one remains calm and at ease during their visit. Apart from the careful checkup and cleaning we will perform; we will also be happy to discuss additional preventive treatment options (i.e. dental sealants and fluoride treatment) to better protect your child's smile as they grow.