Laser Dentistry – Alamo Ranch, TX
Advanced Technology Designed for Greater Comfort
At Alamo Springs Dental, our team of experts is pleased to provide laser dentistry in Alamo Ranch, TX, to patients in need. When suffering from poor gum health or cold sores, we can use a soft tissue laser to treat the problem area quickly and easily without requiring you to undergo weeks of extensive recovery. This new, advanced technology allows us to provide you with a more comfortable experience that promotes top-quality precision and accuracy. Contact us today to learn more about how we can use laser dentistry to improve your oral health.
What is Laser Dentistry?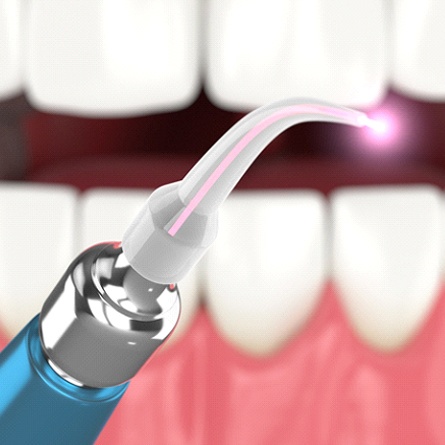 Many dental offices throughout the country still use traditional dental equipment to perform periodontal procedures. However, at Alamo Springs Dental, we believe in offering our patients the latest, most advanced technology available. With laser dentistry, we can treat inflammation of the soft oral tissues as well as canker sores.
Approved by the U.S. Food and Drug Administration (FDA), laser dentistry is effective in creating a comfortable experience for all patients who require gum disease treatment and who prefer to spend a minimal amount of time recovering at home.
Dr. Anderson is certified in laser dentistry, and Dr. Moreno has advanced training in diode laser treatment, so both of our dentists are highly qualified and experienced in using this alternative method of treatment.
How Does a Soft Tissue Laser Work?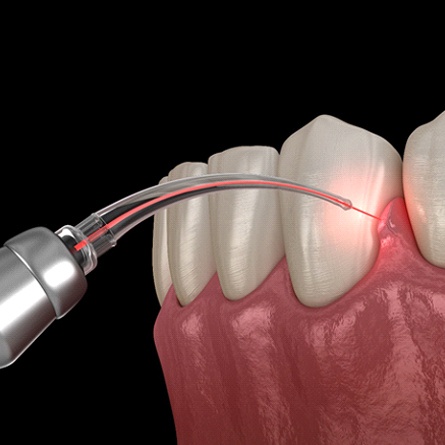 When preparing to use a soft tissue laser, Dr. Anderson or Dr. Moreno will ensure you are comfortable and ready before using the handheld device to administer gum disease treatment. The concentrated beam of light is highly precise, safe to use, and can easily eliminate anything causing inflammation, including diseased soft oral tissues, bacteria, and plaque. As it moves, it cauterizes the tissue on contact. This minimizes the chances of bleeding and reduces swelling. Not to mention, it lessens an individual's recovery time, which is a welcomed reality for most patients.
Benefits of Laser Dentistry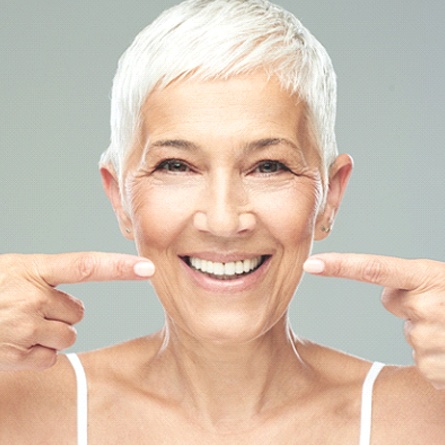 Choosing to use a dental laser for gum disease treatment not only eliminates the need for scalpels and sutures, but it also provides a great alternative for patients who are fearful of needles or pain. The use of a soft tissue laser:
Reduces the amount of bleeding by cauterizing the tissue. This allows for easier blood clotting.
Makes it possible for many patients to avoid anesthesia; however, this will be discussed between you and your dentist during your initial appointment.
Is virtually painless.
Offers optimal precision and accuracy, treating only the affected tissues.
Minimizes the potential for infection.
Ensures a faster recovery time at home.
Reduces inflammation in the gum tissue, which leads to less inflammation, bleeding when brushing and flossing, and proper healing of the soft oral tissues.
Allows for a high success rate.