Advanced Dental Technology – Alamo Ranch, TX
Providing Thorough Dental Care
One of the ways that we're able to make each of your appointments efficient and effective is by utilizing the latest dental technology. With our clear digital X-rays, cavity detection system, and soft tissue laser, we're able to provide fast, thorough treatments and examinations while making sure that no lingering oral health problem goes left untreated. To learn more about the gadgets that we use to keep your oral health on the right track, keep reading below.
Committed to State-of-the-Art & Comfortable Dental Experiences
Safe Digital
X-Ray Imaging
Precise Soft
Tissue Laser
In-Network Dental
Provider
Intraoral Cameras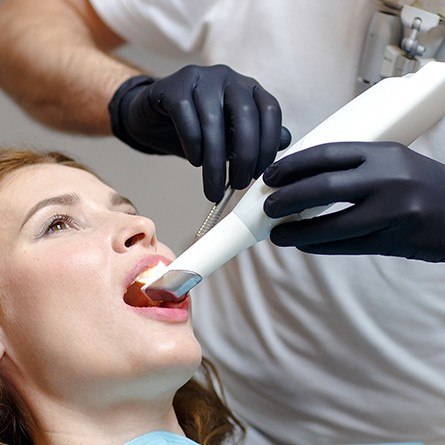 Our Dexis intraoral camera is a small, hand-held imaging tool that is hooked-up to a chairside monitor. We can put it in your mouth to investigate suspicious areas and show you first-hand images and videos of the problem that requires treatment. Not only does this allow you to know exactly why a certain procedure is necessary, but it also allows us to gain a clear, magnified view of teeth and oral tissues that may hide out-of-the-ordinary symptoms that may otherwise be unremarkable with the naked eye.
All-Digital X-Rays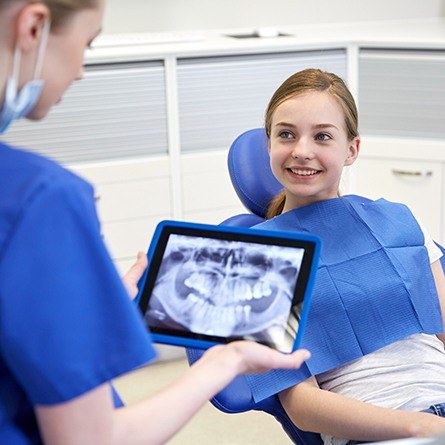 Our Helotes dental team is proud to offer the latest in digital X-ray technology for our patients' safety and convenience. Not only does this state-of-the-art system instantly transport detailed images to our computer system, but our software allows us to color-code or magnify them so that patients can better understand their care. Best of all, the amount of needed radiation is reduced by up to 90% when compared to traditional methods.
Here at Alamo Springs Dental, we now offer a Dexis® panoramic X-ray machine that actually moves around the patient's head and captures lots of valuable information about the teeth, jawbone, sinuses, and other hard and soft tissues throughout the neck and head.
DentalVibe®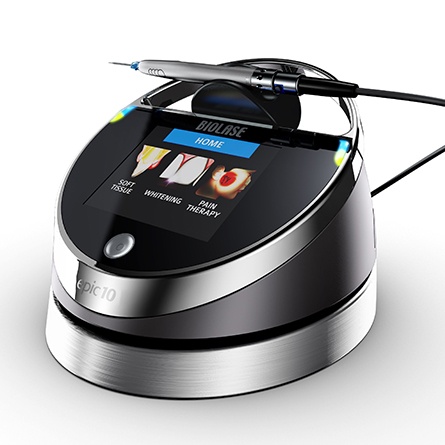 If you need a tooth extraction, root canal, or other more invasive procedure, you won't have to worry about experiencing anxiety at the thought of a needle being used to inject local anesthesia to the area that we'll be operating on. We use a handy gadget called the DentalVibe, that lightly vibrates the area around the injection site to block the feeling of the injection from being perceived by the brain. That way, your fear of needles won't have to stop you from getting the pain-free treatment you require.
Cavity Detection System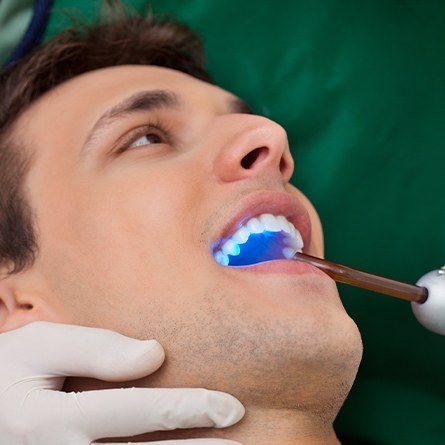 Cavities that are smaller or located between teeth are more difficult to spot than others. Unfortunately, these can sometimes go unnoticed until they start to cause you pain and discomfort. Our cavity detection system is able to point out the earliest signs of decay using special laser technology. That way, we're able to stop the threat of cavities before they cause serious damage to your smile.
Soft Tissue Laser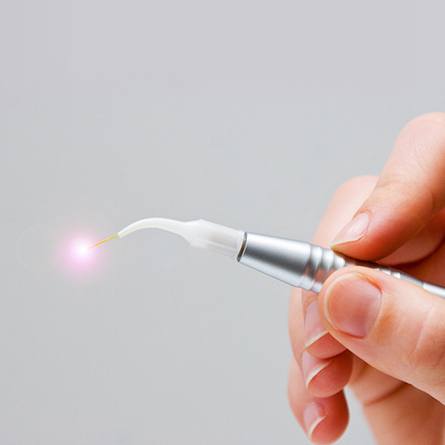 We offer soft tissue laser periodontal therapy, which is a precise and highly effective gum disease treatment that can heal gums and reduce the impact of symptoms of the disease. The laser uses a precise beam to safely and easily remove diseased gum tissue and bacteria and plaque buildup that causes inflammation. It cauterizes the area on-contact, minimizing any risk of bleeding and drastically reducing recovery time for treatments while eliminating the need for a scalpel or sutures.