Restorative Dentistry – Alamo Ranch, TX
Repairing Our
Patients' Smiles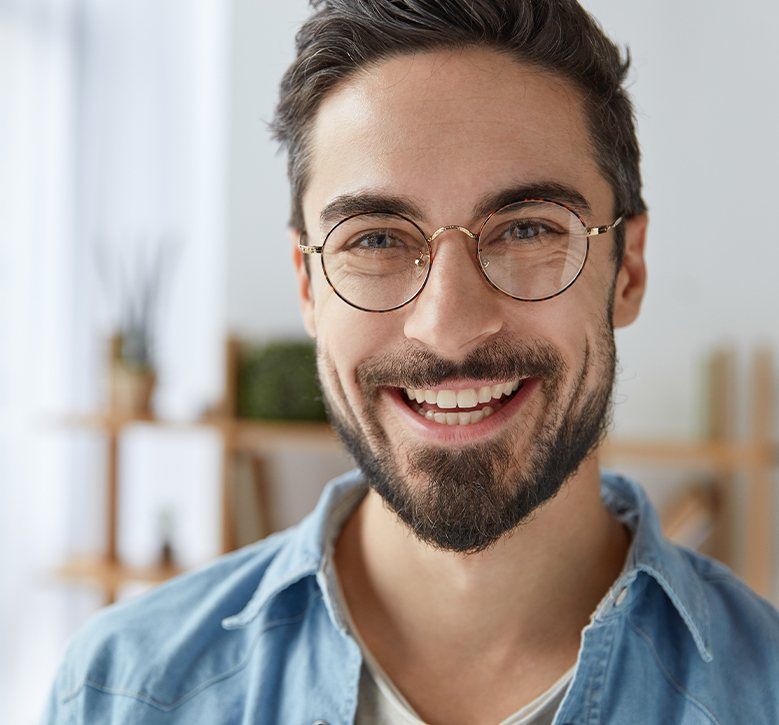 If you're experiencing broken, decayed, or even missing teeth, the first thing to do is seek assistance so that these problems aren't allowed to worsen. Here in San Antonio, our staff would be happy to welcome you into our comfortable office environment and provide you with the relief you deserve.
Dr. Aiyana Anderson and Dr. Michele Moreno offer several restorative dentistry services, including reconstructive crown and bridge treatment that can transform your smile for the better. We also can handle some cases of root canal therapy and wisdom tooth extraction for patients from Grey Forest, Balcones Heights, Alamo Ranch, Stillwater Ranch, Castroville, Bandera, Alamo Heights, Leon Valley, Helotes, and beyond. Contact Alamo Springs Dental today to schedule your first appointment!
Why Choose Alamo Springs Dental for Restorative Dentistry?
Natural-Looking, Durable
Dental Materials
Custom-Crafted
Restorations
We Accept Dental
Insurance
Tooth-Colored Fillings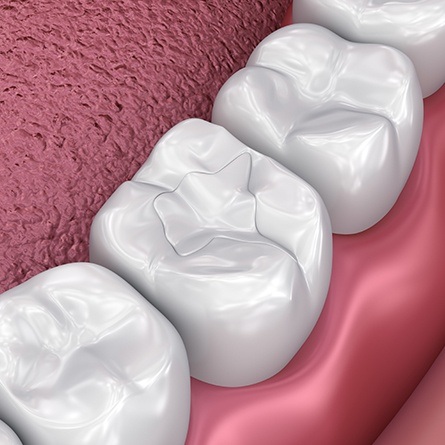 What used to be an eyesore in your smile is now invisible thanks to modern dental technology and materials. Tooth-colored fillings cross the boundary between restorative and cosmetic dentistry. As a filling, they are restorative. However, because they are made of composite resin shades to match the color of your tooth, they are cosmetic, as well. So now, you can have your tooth repaired even as you maintain the attractive appearance of your smile.
Learn More About Tooth-Colored Fillings
Dental Crowns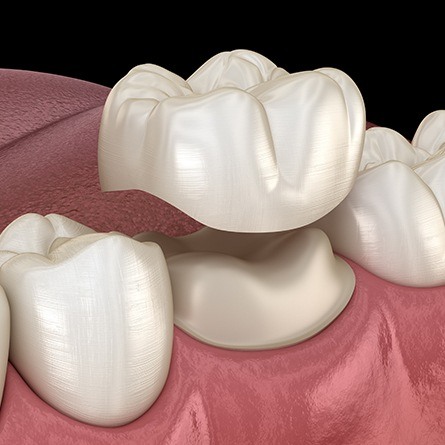 A dental crown is a tooth restoration that Stillwater Ranch dentist Dr. Anderson or Dr. Moreno may select if you have a tooth with severe decay that cannot be repaired with a filling or a tooth that is structurally damaged by a crack or fracture. For the sake of appearances, a crown (also called a cap) is made entirely of ceramic, an extremely hard material that can be matched to the color of your tooth. In 2-3 appointments, you will have a crown that fits snugly over your tooth, fully encapsulating the sides and chewing surface.
Your customized restoration will not only blend in with the rest of your natural smile, but it will be used to protect your natural tooth from further damage or decay, keeping infection out. Creating a tight seal, dental crowns in Alamo Ranch also keep the structure of the natural tooth intact and encourage strengthening over time. Dental crowns are, by far, one of the safest, most reliable and effective methods of restorative dentistry available.
Learn More About Dental Crowns
Root Canals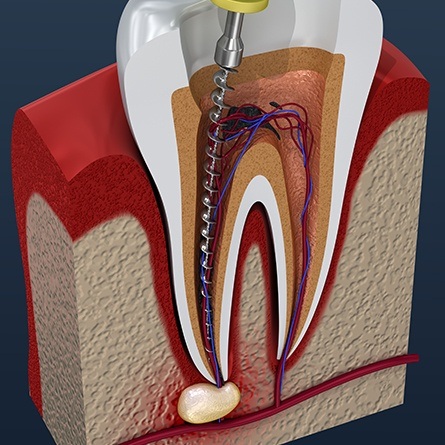 When an infection reaches the innermost layer of your tooth because of severe decay, this area known as the pulp can become inflamed and result in intense pain. In order to save the tooth from extraction, our dentists can perform root canals in Alamo Ranch. By cleaning out the inner tooth and removing the decayed and infected pulp, we can reshape the canal and fill it to discourage reinfection. To protect your tooth further, we will place a customized dental crown over the weakened tooth, which will be ready two weeks after your root canal.
Learn More About Root Canal Therapy
Tooth Extractions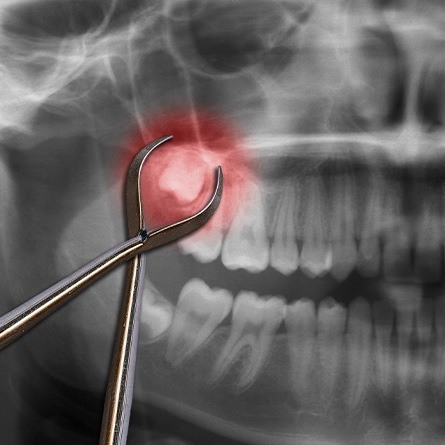 If you or your child learn it is necessary to remove your wisdom teeth, you can trust Dr. Anderson and Dr. Moreno to provide the highest level of care and ensure your comfortability throughout the surgical procedure. These third molars can often partially erupt or become impacted, never pushing through the gums. This can lead to an increased risk of oral health problems, including tooth decay and gum disease, not to mention the possibility of your natural teeth shifting out of alignment. By undergoing wisdom teeth extraction, you can enjoy a healthier smile that is free from the negative effects caused by wisdom teeth.
Dental Bridges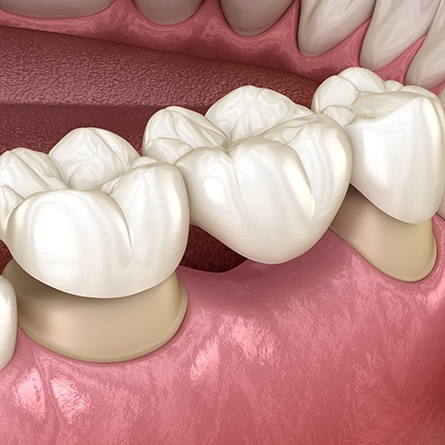 A bridge is an oral prosthesis that replaces one or more consecutive missing teeth. Constructed of natural-looking false teeth, a bridge is held securely in place by dental crowns that are mounted atop healthy teeth on either side of the gap in your smile. The crowns and bridge are handcrafted in a dental lab and are fabricated in one contiguous piece that your Stillwater Ranch dentist bonds into place. Receiving a crown and bridge prosthetic usually requires a couple of appointments with your dentist in San Antonio.
It's important that the natural teeth being used as anchors on either side of the gap are healthy, as they will need to have the strength and stability to hold up your custom-made bridge. If these teeth are experiencing tooth decay, cavities, or becoming loose as a result of gum disease, it will be important for us to treat these issues before placing a bridge prosthetic.
Learn More About Dental Bridges
Dentures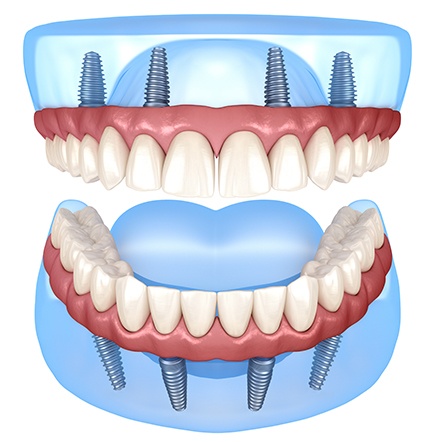 Today, many patients who've experienced significant tooth loss still prefer the affordability and convenience of removable dentures. Both full and partial dentures for Stillwater Ranch residents are available at our San Antonio office. The former is designed to replace an entire arch and the latter provides restoration for a unique arrangement of missing teeth. Implant-retained prosthetics are also available for those who may prefer a more sturdy and lifelike solution to tooth loss.