Dental Insurance - Alamo Ranch, TX
Making Dentistry Affordable for All
Dental insurance is a worthwhile investment in oral health. If you and your family are covered by an insurance plan, you need to find a dentist who accepts your benefits -- otherwise, you may be letting a significant amount of money slip away each year. At Alamo Springs Dental, we are pleased to accept some of the nation's most popular dental insurance plans. We will also handle all the paperwork to make using insurance a breeze!
How Dental Insurance Works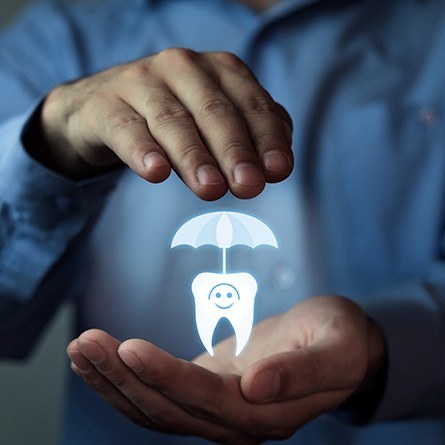 Family posing at the park insurance works sort of like a benefits plan specifically for your dentist's office. In exchange for a monthly fee paid by you or your employer, you are eligible to receive significant discounts on general and restorative dentistry services.
Most dental insurance plans are set on a calendar year, and any unused benefits will not roll over from one year to the next. It helps to be strategic to ensure you are getting the most out of your insurance. And we can help with that!
While certain aspects of your plan will vary based on terms you or your employer decide upon at the time of enrollment, you can expect your coverage to work like this:
Preventive care is 100% covered. This includes checkups and cleanings, X-rays, and maybe fluoride and/or dental sealants.
Restorative dentistry is covered between 50% and 80%, depending on the complexity of the treatment being performed. A filling is cheaper and will usually receive the most coverage compared to a crown and bridge or denture.
Elective procedures or more expensive treatments are usually not covered by dental insurance. You may have a provision that requires you to choose the least expensive alternative treatment (LEAT) to receive coverage.
No matter what dental insurance does (or doesn't) cover, we always recommend patients make decisions based on what is best for their oral health rather than specifically on what is discounted by insurance.
Benefits of Dental Insurance
Dental insurance offers a number of benefits for patients of all ages -- and we have seen these firsthand. Some of the most considerable advantages include:
It is easier to engage in the preventive care that keeps smiles healthy for a lifetime when it is paid for upfront.
Every member of your family is eligible for coverage.
Orthodontics (including Invisalign) are also eligible for partial coverage.
Our office can help you understand just what you are eligible for by performing a verification of benefits.
We'll take care of all the paperwork to make using dental insurance easy.
Our In-Network Providers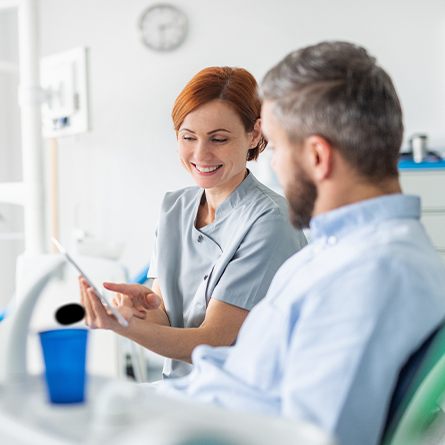 At Alamo Springs Dental, we are pleased to be in-network with several of the nation's most popular dental insurance providers. These include:
Even if you don't see your dental insurance provider listed here, please give us a call to discuss your plan in particular. We will still process and file claims for all dental insurance plans.
Schedule an Appointment Today!
If you are looking for a dentist in San Antonio who accepts dental insurance, you can stop the search! We are pleased to offer high-quality dentistry services that are also affordable -- and dental insurance helps. Contact your friendly dentist to book an appointment today!