Dental Bridge – Alamo Ranch, TX
Eliminating Gaps and Restoring Smiles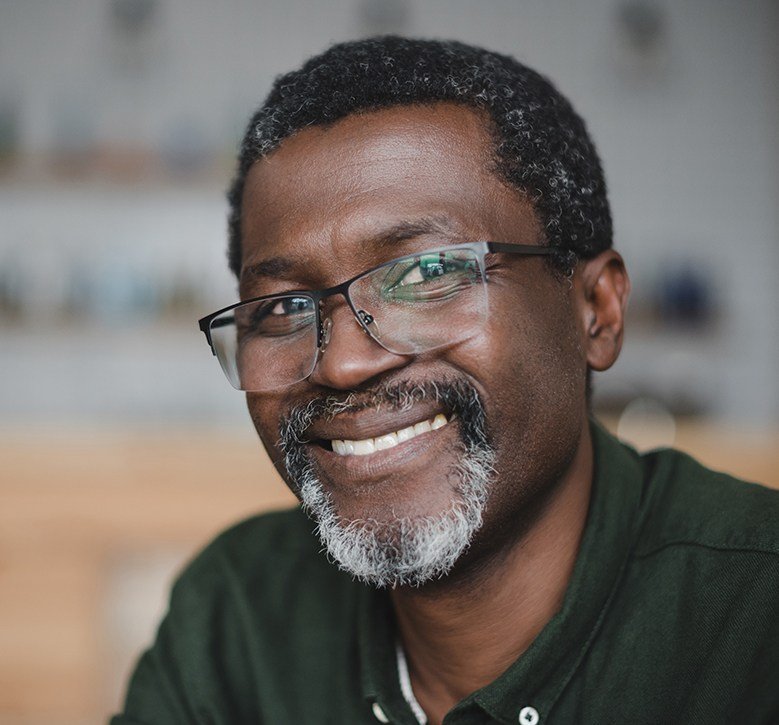 A dental bridge in Alamo Ranch is one of the safest and most effective restorative treatments available. Using multiple crowns that are fused together, Dr. Aiyana Anderson and Dr. Michele Moreno can eliminate the gaps in your smile and, in turn, create a restored smile that improves your appearance and boosts your confidence level. Using all-ceramic materials, you can guarantee that your restoration will blend in beautifully with the rest of your smile, making it virtually impossible for anyone to tell the difference in your real and artificial teeth. Contact us today to find out more about dental bridges.
Why Choose Alamo Springs Dental for Dental Bridges?
Custom-Crafted
Dental Bridges
High-Quality
Dental Materials
Natural-Looking
Porcelain & Ceramic
What is a Dental Bridge?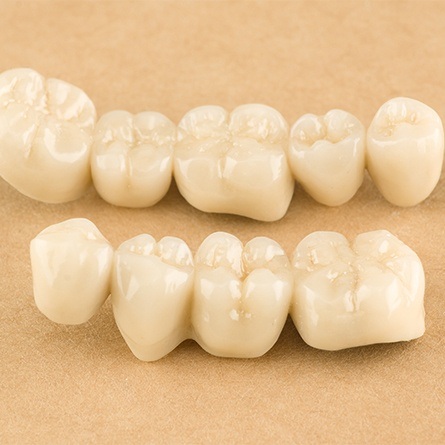 Bridges are often a great reconstructive solution for patients who've lost one or more teeth in a row and still have healthy teeth located on either side of this gap. The prosthetic is designed with two additional dental crowns on both sides that serve as "anchors," fitting securely over the healthy teeth for a much more natural and confident fit.
How Do Dental
Bridges Work?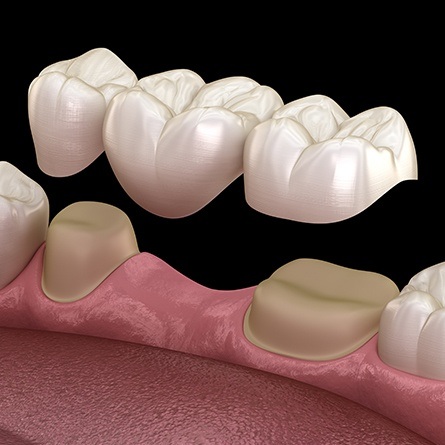 Like crowns, dental bridges usually require two to three appointments to complete. During your first appointment, our dentists will take impressions of your smile, which will be sent to a laboratory to have your custom-made prosthetic created. After filing down your healthy, natural teeth on either side of the gap, our team at Alamo Springs Dental will provide you with a temporary piece to wear until your permanent bridge is ready for placement.
Once ready, you will return to our office to have the temporary removed and your customized restoration put into place. Your comfort is very important to us, and we hope to give you plenty of new reasons to smile once you see how we've transformed your oral health and beauty for the better.
Benefits of Dental Bridges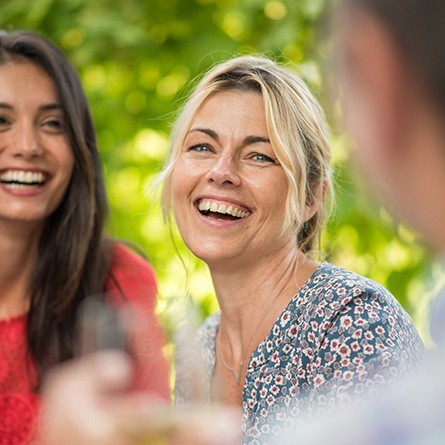 This more affordable, less invasive, non-surgical option solution to replace missing teeth poses many great benefits, some of which include:
The ability to maintain a full facial appearance
Greater functionality when eating, speaking, or chewing
A bite force that is more evenly distributed, creating less wear and tear on your natural teeth
Natural, healthy teeth that will no longer be at risk for shifting or moving out of alignment
A more aesthetically pleasing smile
How to Know if a Dental Bridge is Right for You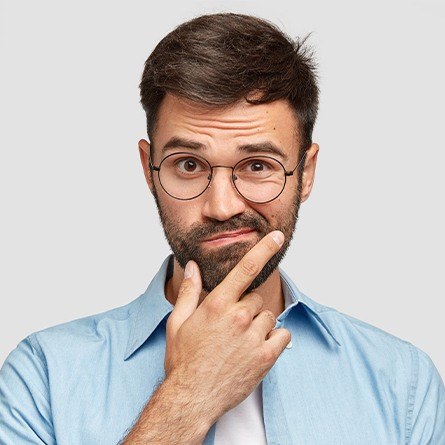 If you are missing one or more teeth in a row, and you want a more conservative option, a dental bridge might just be the right solution for you. Only Dr. Anderson or Dr. Moreno will be able to formally suggest a dental bridge as a viable treatment option after completing a full examination of your oral cavity; however, if you have teeth that are missing, and your oral and overall health are in good shape, a dental bridge can have you seeing a full, complete smile before you know it.