Preventive Dentistry – Alamo Ranch, TX
Goodbye to Common Oral Health Problems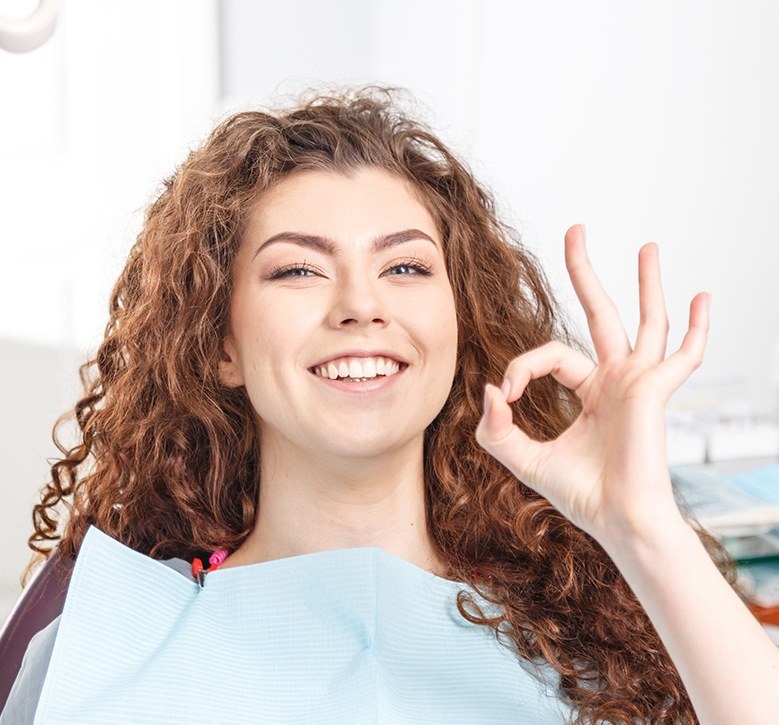 At Alamo Springs Dental, our experienced team is always here to help you with instances of dental decay or damage – but wouldn't it be nice if you could avoid these issues in the first place? That's where preventive dentistry comes in. These services allow Dr. Aiyana Anderson and Dr. Michele Moreno to understand the unique state of your smile and provide protective measures to minimize the chances of discomfort and injury. Patients here in San Antonio, TX can count on our approach being as safe and comfortable as possible from beginning to end. We hope to see you soon!
Why Choose Alamo Springs Dental for Preventive Dentistry?
Advanced Cavity
Detection System
In-Network
Dental Provider
ASD Loyalty Membership
Savings Plan
Dental Checkups
& Cleanings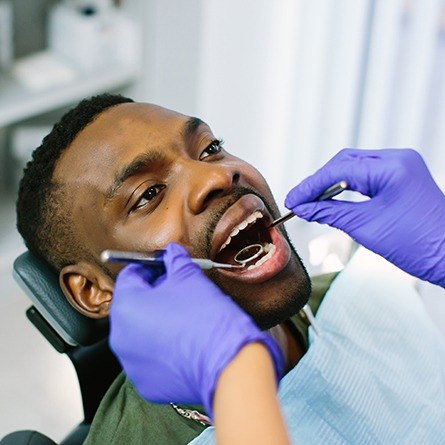 Attending regular check-ups and cleanings with our dedicated staff here at Alamo Springs Dental is one of the best things patients of all ages can do for their smiles. Even people who practice diligent oral hygiene can fall victim to areas of missed decay or chronic, and our team can locate these problems and arrange effective treatment right away at these important appointments. This saves you plenty of valuable time, money, and discomfort over time.
Learn More About Dental Checkups & Cleanings
BPA-Free Dental Sealants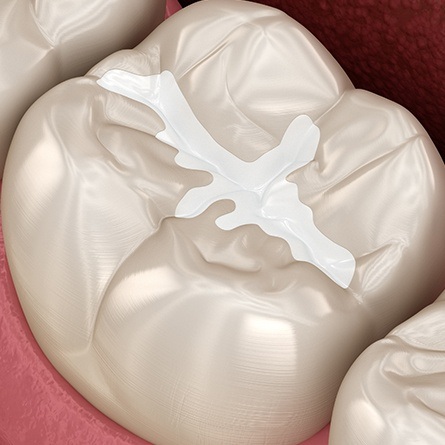 Learning how to effectively brush and floss your teeth can be a long process, and for younger patients, this could result in more cavities over time. Thankfully, dental sealants can offer some extra protection for growing smiles. Our team will paint this BPA-free plastic material over the chewing surfaces of the patient's back teeth, sealing them from the food particles and bacteria that can easily become stuck there. Adults who suffer from increased sensitivity to decay may also benefit from the placement of dental sealants.
Learn More About BPA-Free Dental Sealants
Nightguards for Bruxism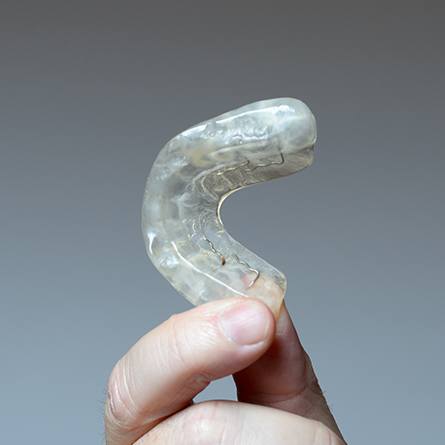 Do you or someone in your family clench and grind your teeth at night? This is a common condition known as bruxism. When left unchecked, it can wreak havoc on your oral health by damaging and wearing-down teeth, causing you to need an unexpected visit to your emergency dentist. To keep this from happening, we recommend custom-fitted protective nightguards to help cushion your facial muscles, jaw joints, and teeth from this routine action.
Fluoride Treatments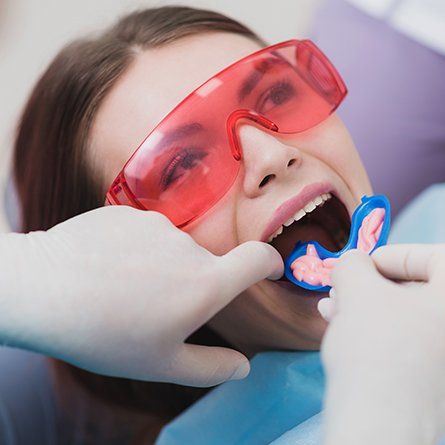 Fluoride is a mineral that can naturally be found in many fruits and vegetables as well as local water sources and oral hygiene products. Once it reaches your enamel, or the outermost layer of your tooth, it pairs up with calcium and phosphate to create a powerful defense system against cavities. If we notice that you may not be getting enough fluoride in your diet, we may suggest a treatment. It's fast and easy—all we do is place a topical fluoridated gel on your teeth and wipe it off!
Oral Cancer Screenings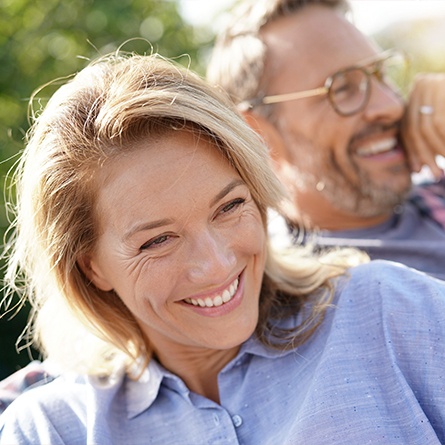 You may not hear about oral cancer in the dentist's office as much as, say, periodontal disease or cavities, but that doesn't mean this condition is any less dangerous. In fact, research shows us that nearly half of the tens of thousands of patients diagnosed with oral cancer this year won't go on to live five more years. Learn more about why we make oral cancer screenings mandatory for our adult patients.
Learn More About Oral Cancer Screenings
Bluewave®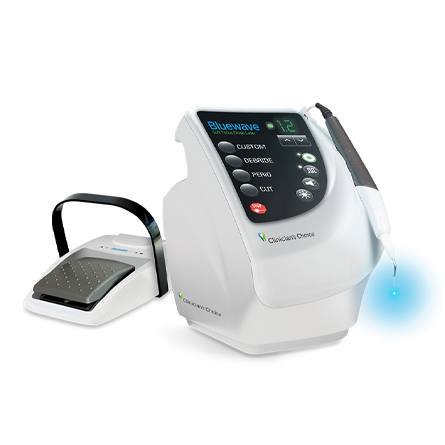 Using a special Bluewave® dental laser, we're able to drastically reduce the prevalence of bacteria in your mouth if you're showing early signs of gum disease with scaling and root planing. It's minimally invasive and precise due to the small light beam that the dental laser emits. We're able to bust harmful bacteria accumulation deep in the pockets of the gums to give your mouth a chance to heal and to protect the roots of your teeth. Using the laser during this procedure also drastically reduces post-procedural bleeding as well.
Children's Dentistry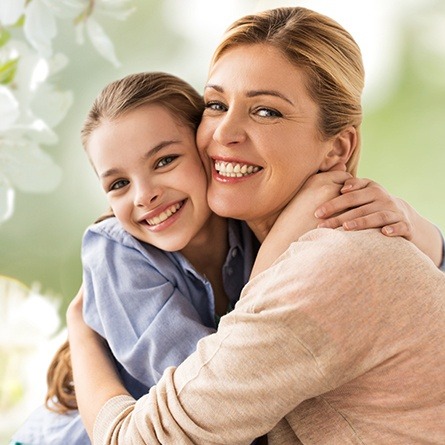 Going to the dentist can be a scary experience for the littlest members of your family. Thankfully, Dr. Moreno and Dr. Anderson are both mothers to small children, so they understand how to create a warm, safe, and enjoyable environment. Our check-ups and cleanings are always as gentle as possible, and with pediatric services like dental sealants, we can help their smiles grow up strong and healthy. Our doctors will always keep an eye out for any developmental issues so they can be dealt with at the earliest possible stage.
Learn More About Pediatric Dental Care

Quality Oral Health Products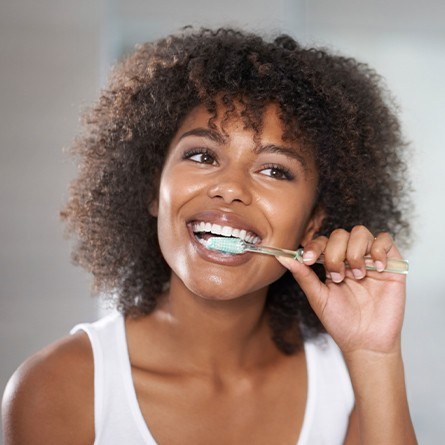 When it comes to the dental products you use to care for your smile day in and day out, Dr. Moreno and Dr. Anderson would love to help you make good choices. That's why we're happy to offer several high-quality products right here in our office that are safe and effective. These include the Sonicare electric toothbrush, at-home bleaching gels, Peridex oral rinse, BPA-free dental sealants, tooth-colored fillings, and toothpastes that work well for patients with increased sensitivity.
Family Dentistry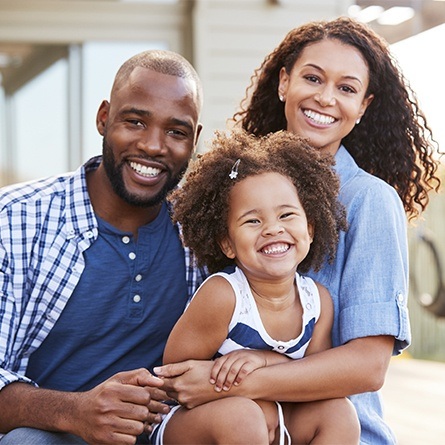 Both Drs. Moreno and Anderson are parents themselves, so they understand what parents are looking for in a great family dentist. We offer comprehensive dental care under one roof, so whether you need to schedule your child's first checkup and cleaning or grandma or grandpa's tooth-replacement consultation, you can count on our team to provide high-quality, trustworthy care. We're also more than happy to accommodate your scheduling as best as we can, so you can bring all of your loved ones in on the same day.