Dental Implant Restoration – Alamo Ranch, TX
A Permanent Solution to Missing Teeth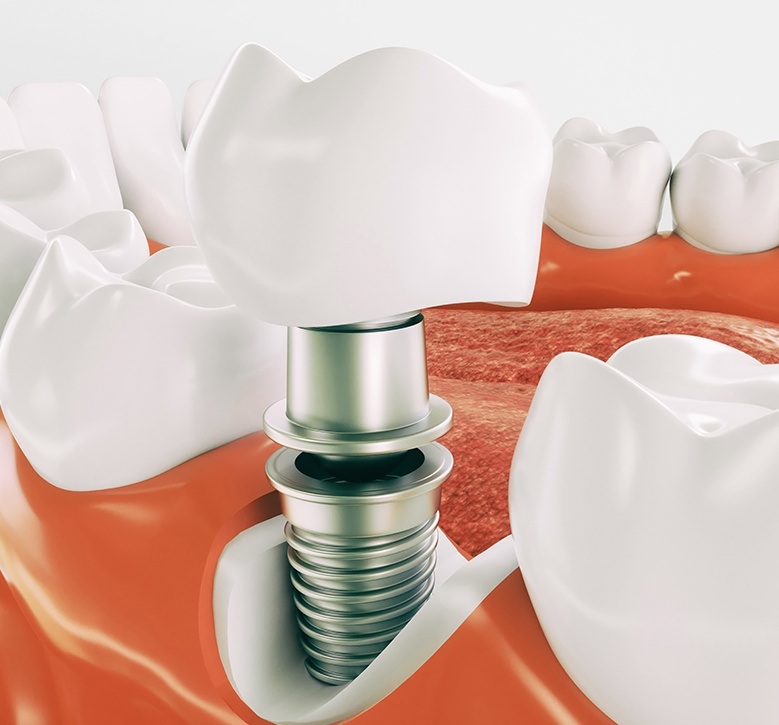 Tooth loss can be a devastating blow, not only for your oral health but also your overall quality of life and sense of self-confidence. Thankfully, patients in need can find several reconstructive solutions here at Alamo Springs Dental in San Antonio, TX. While everyone has different, unique needs and preferences, Dr. Aiyana Anderson and Dr. Michele Moreno typically recommend dental implants as the ideal treatment solution for patients who want to regain a whole, healthy smile. This revolutionary service can virtually turn the clock back on your smile, giving you teeth that feel natural, look beautiful, and can last for many years to come.
Why Choose Alamo Springs Dental for Dental Implants?
Partnered With
Local Specialists
Natural-Looking
Dental Restorations
Preservation of
Facial Structure
Dental Implant Process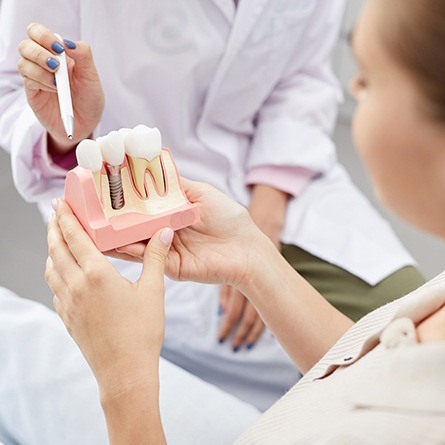 The secret behind the success of dental implants is that they replicate the entire structure of the tooth, not just the crown that becomes visible when you smile. Once we've determined that you're a good candidate for this procedure, our doctors will be happy to recommend you to a trusted specialist in the area who can perform the surgical placement of these new "tooth roots."
Following this procedure, your mouth will need time to heal, and the implants will slowly form a sturdy bond with your jawbone and gum tissue. Finally, you'll return to Alamo Springs Dental so that we can design and create a brand-new restoration to fit on top, completing your new and improved smile.
What is a Dental Implant?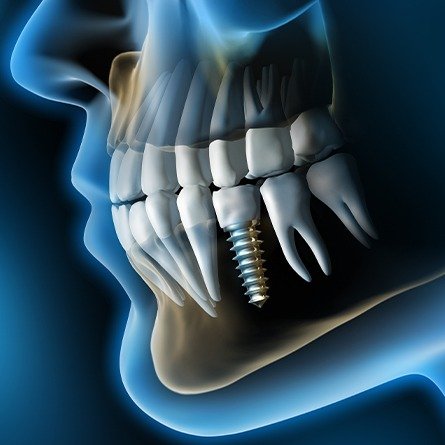 A dental implant is a titanium post that is surgically placed beneath your gumline and into the jawbone to replace the missing root of your tooth or teeth. After your gums heal, we're able to place an abutment, which is a connector piece, and a customized dental crown, bridge, or denture to restore your smile. Whether you require one or all of your teeth to be replaced, this procedure can tackle it all.
Benefits of Dental Implants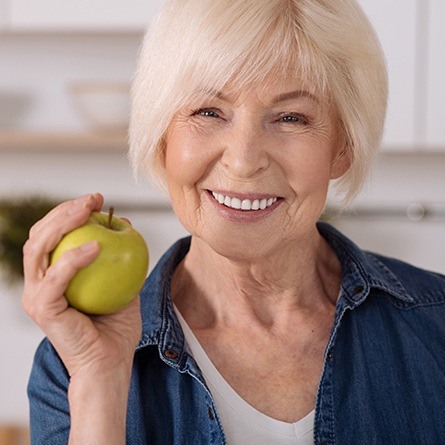 Dental implants in Alamo Ranch come so highly recommended by patients and professionals alike because they offer a variety of unique benefits that sets them apart from traditional restorations. The best way to learn about the advantages that implants can provide you with is to schedule a consultation with our team today. Many patients are able to enjoy some of the following benefits after their procedure:
Prevention of jawbone deterioration.
Preservation of facial structure.
98 percent success rate.
Natural looking and feeling teeth.
Lifespan of up to 35 years.
No alteration of surrounding healthy teeth required for procedure.
Stronger bite.
Easily chew a variety of foods.
No unstable dentures that slip or shift in the mouth.
Are Dental Implants Right for You?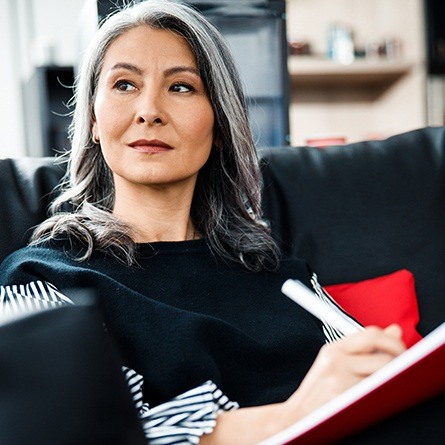 The best way to learn whether dental implants are the right tooth replacement choice for you is to schedule a consultation so we can examine your mouth. We'll take digital X-rays of your facial structure and jawbone, allowing us to see whether you require preparatory procedures such as a bone graft. We'll also conduct a thorough visual examination of your mouth to see if you have any lingering oral health problems that need to be treated before we can begin the implant process. Here are some traits that may not make you a great candidate right away:
Taking immunosuppressants or steroids.
Have uncontrolled autoimmune diseases or medical conditions.
Have bad oral habits like smoking.
Need to treat lingering oral health problems like gum disease.
Don't have a protective nightguard for grinding and clenching.
Just because you may not make the ideal candidate right at this moment, doesn't mean that we can't get you there! With a few preparatory procedures and dedication to good oral hygiene, dental implants may still be right for you.
Missing Single Tooth
For a single missing tooth, we can place one dental implant in the gap of your arch below your gums. Once the abutment is connected, we can attach a custom-crafted dental crown to complete your smile.
Missing Multiple Teeth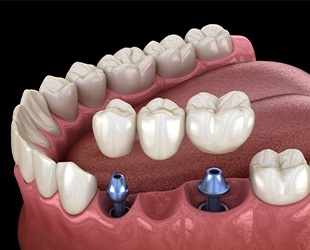 For several consecutive missing teeth, we can place two implants on either side of the gap in your smile. This will hold a custom-tailored dental bridge into place, closing the gap in your teeth and making it easier to chew and speak.
Missing All Teeth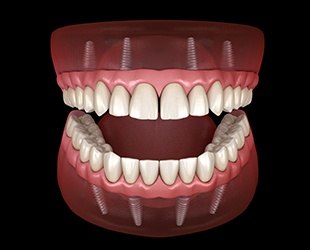 If you're missing an entire row of teeth, we can place anywhere from four to eight dental implants along the arch. These will secure natural-looking implant-retained dentures that can be fixed or removable, depending on your preference.
How Dental Implants Work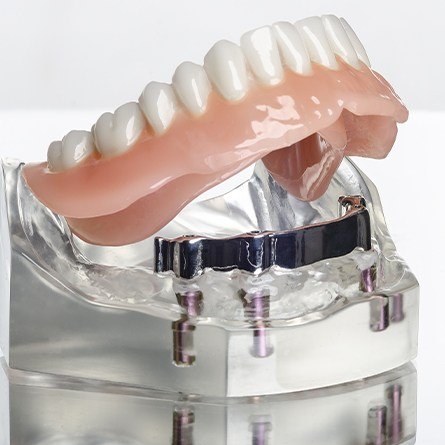 Our team at Alamo Springs Dental partners with expert oral surgeons and restorative dentists in our area to provide you with successful and ideal results. First, you'll undergo the surgery, where each of your implants will be placed below your gumline. Once your custom-tailored restoration is complete, the restorative dentist will carefully secure them to the implants to restore the entirety of your smile.
Understanding the Cost of Dental Implants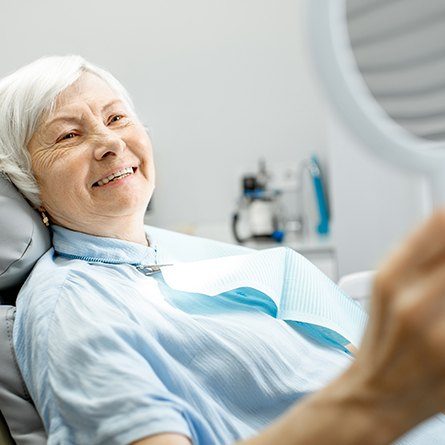 It's true that many dental insurance companies don't cover the cost of dental implants because they still consider them a "cosmetic procedure"; however, our team is more than happy to discuss additional financial options with you. Although this procedure does come with a higher up-front cost, your restorations have the ability to last for up to 35 years. That's four times as long as traditional dentures, bridges, and crowns! This makes them the most cost-effective procedure in the long-run.
Other Tooth Replacement Options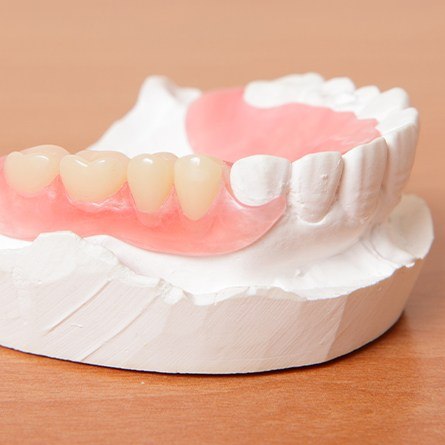 Typically, our San Antonio dental team will provide a personalized, all-ceramic dental crown to restore simple implants. However, there may be cases of significant tooth loss where this option becomes prohibitive in cost and time. Thankfully, Dr. Moreno and Dr. Anderson offer implant-retained overdentures and partial prosthetics as an alternative. These appliances are designed to attach to the implants placed within your mouth, creating a sturdy and confident fit you can feel great about. Contact Alamo Springs Dental today if you have any questions about dental implants, or if you'd like to schedule a consultation!