Dental Checkups & Cleanings – Alamo Ranch, TX
Taking Care of Your Overall Oral Health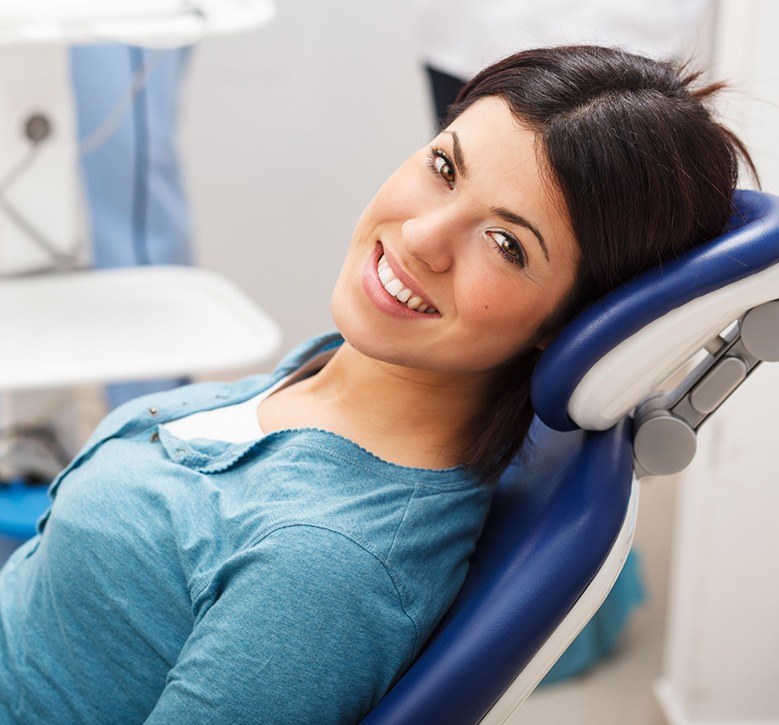 Attending regular check-ups and cleanings with our dedicated staff here at Alamo Springs Dental is one of the best things patients of all ages can do for their smiles. Even people who practice diligent oral hygiene can fall victim to areas of missed decay or chronic pain, and our team can locate these problems and arrange effective treatment right away at these important appointments. This saves you plenty of valuable time, money, and discomfort!
Here in the San Antonio area, Dr. Michele Moreno and Dr. Aiyana Anderson are dedicated to providing patients with dental care that is safe, comfortable, and exceptionally satisfying. We'll be sure to work with your budget as well and help you through the payment process smoothly every time you come in. Patients from Balcones Heights, Helotes, Alamo Heights, Grey Forest, Leon Valley, Alamo Ranch, Stillwater Ranch, Castroville, Bandera, and beyond are welcome to contact us today and schedule their first appointment!
Why Choose Alamo Springs Dental for Dental Checkups & Cleanings?
Advanced Cavity
Detection System
In-Network With Delta,
MetLife, & Aetna
Our Team is Great
With Children
Thorough Evaluations
Before prescribing any treatment, our team needs to understand exactly what is going on in your mouth. During your check-up, one of our doctors will visually inspect every aspect of your oral health, from the surfaces of each tooth to your soft tissue to your bite. They'll also inspect any current restorations to determine their effectiveness and take a second look at areas you have concerns about. Digital X-rays will show us the structures that can't be seen with the naked eye. Once we have all of this important information, Dr. Moreno or Dr. Anderson can work with you to develop the ideal treatment plan for your unique needs.
Revitalizing Oral Hygiene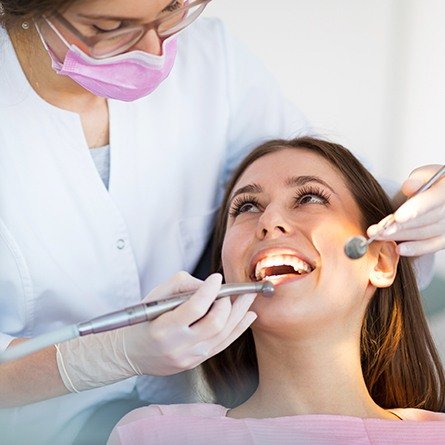 A constant issue that all patients face is the development of plaque over enamel. While this sticky, bacteria-filled substance can be cleared away easily enough with regular hygiene, small areas may be missed time and time again. This allows the plaque to develop into hard deposits known as tartar that can't be removed through regular oral hygiene. Thankfully, an in-depth cleaning with one of our amazing hygienists can fully clear away this dangerous substance and leave your smile feeling nice and refreshed.