Teeth Whitening – Alamo Ranch, TX
Brighten Your Smile with Teeth Whitening
The truth is, even relatively healthy smiles can fall victim to tooth discoloration and staining as the years pass by. Age, genetics, certain foods and drinks, and even some medications are all common causes of a lackluster smile. Thankfully, patients can transform their look for the better with our teeth whitening procedures here in San Antonio, TX. Dr. Aiyana Anderson and Dr. Michele Moreno are happy to offer both in-office whitening and take-home kits that patients can choose from, depending on their unique preferences. Our top priority at Alamo Springs Dental is to give you an exceptional experience that's safe and comfortable every step of the way.
Why Choose Alamo Springs Dental for Teeth Whitening?
Convenient Take-Home
Teeth Whitening
Fast Results With
In-Office Treatment
Safe & ADA-Approved
Teeth Whitening System
In-Office Teeth Whitening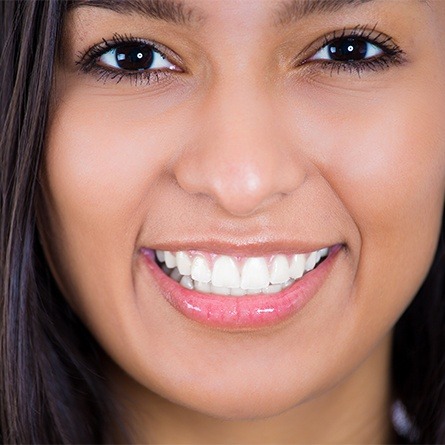 Do you have a big event coming up that you'd love to look your very best for? Does your busy schedule preclude you from being able to maintain a tedious routine of treatment? Our in-office whitening procedure could be the ideal solution for you. This treatment is one of the most popular in the world today, and for good reason – in just a single appointment, patients can achieve teeth that are dramatically brighter by several shades. Better yet, the procedure is very safe, and any sensitivity that occurs can be effectively controlled by Dr. Moreno and Dr. Anderson.
Our in-office whitening procedure follows these steps:
A cheek retractor is inserted into the patient's mouth. This tool will clearly show us your front teeth so that treatment can be simpler.
In order to minimize any irritation during the process, a liquid rubber dam or resin will be painted over your soft tissue as well.
The bleaching gel is applied to the treated area and left on for anywhere from 15 to 30 minutes.
After this time has passed, the gel is removed, and a new coat is applied. This process may occur multiple times. During each cycle, our team will keep a close eye on your progress and prescribe additional applications as seen fit.
Take-Home Teeth
Whitening Kits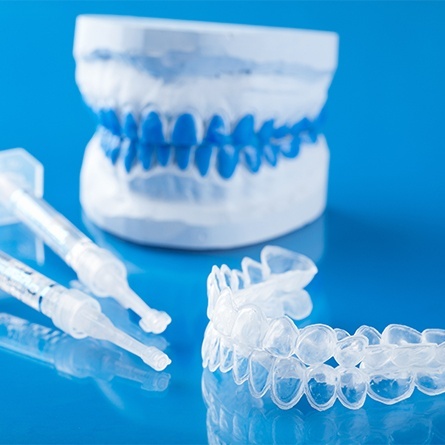 If you'd prefer to improve your smile at a more gradual pace, our San Antonio cosmetic dentist's & team would be happy to recommend a customized take-home kit. Patients simply need to wear the oral trays and high-grade gel we've provided together for a certain period of time each day. Within just a few weeks, you'll be enjoying noticeable and beautiful results. Contact Alamo Springs Dental today if you'd like to learn more about either of these teeth whitening options, or if you're ready to schedule a cosmetic consultation with our dedicated staff.