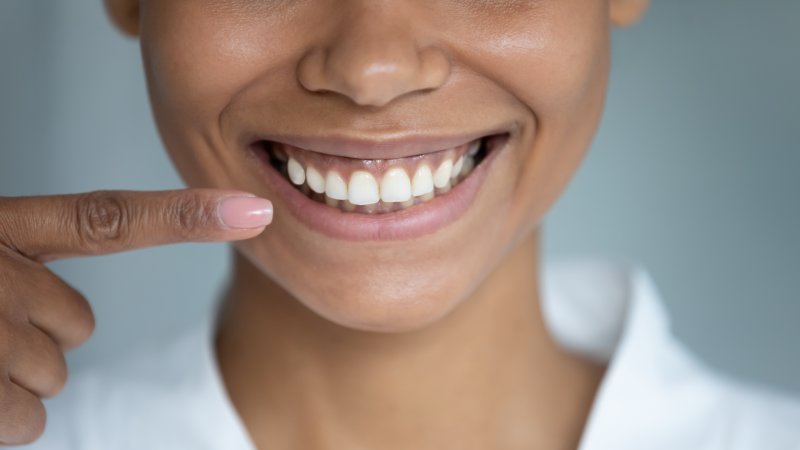 When visiting the dentist, the last thing you might expect to hear is that you need a procedure known as crown lengthening. If this term is foreign to you, you're not alone. Certain cosmetic and restorative procedures can often take patients by surprise when learning these services will help to benefit their oral health. But to answer your question, "Why is my dentist suggesting crown lengthening," here are three reasons you might be recommended for this type of treatment.
What is Crown Lengthening?
Crown lengthening is a procedure that involves removing excess gum tissue and/or bone so that more of the natural tooth structure is exposed. Oftentimes, it is interchangeably used with gum recontouring, which is a cosmetic procedure to eliminate "gummy smiles." However, crown lengthening is commonly used as a therapeutic procedure because many patients need further restorative treatment.
Why Might a Dentist Recommend This Type of Treatment?
There are many reasons you might be recommended for this type of treatment; however, your cosmetic dentist will likely suggest it if:
You need a customized dental crown but lack the necessary tooth structure for it to be put properly into place
You have a tooth that is several damaged and has broken off at the gumline
The existing structure is not strong enough for a crown so more must be exposed for proper placement
How is Crown Lengthening Performed?
Depending on your case, your dentist will determine how best to move forward with your procedure. There are a few factors that must be considered before deciding how to remove the excess gum tissue and/or bone, such as how much of the crown exists compared to the root, if there is any bone loss, how your tooth's root appears, the positioning of the tooth, and even the type of restorative care you will need.
You will receive local anesthesia to ensure that you feel no pain throughout the procedure, and your dentist or periodontist will use various, specialized dental tools to remove the excess gum tissue and/or bone. Depending on the number of teeth you need to have treated, your procedure may require more time.
Once the procedure is complete, you can expect recovery to take anywhere from 2-6 months, depending on where inside your mouth the surgery was completed. Anti-inflammatories and cold compresses will help to minimize discomfort and swelling, and you'll likely need to eat soft foods in the initial days and weeks.
Although crown lengthening sounds like a cumbersome and lengthy process, the results are well worth the time and effort. By opting to move forward with this type of procedure, you will improve the health of your smile in a way that can positively impact you for a lifetime.
About the Authors
Dr. Michele Moreno and Dr. Aiyana Zenobia Anderson want your family members to maintain healthy smiles. As skilled cosmetic dentists in Alamo Ranch, they understand the uncertainties of agreeing to such transformational treatment. It is their goal to keep patients confident and comfortable from start to finish, so if you have questions about crown lengthening and its process, contact us at (210) 463-9339.