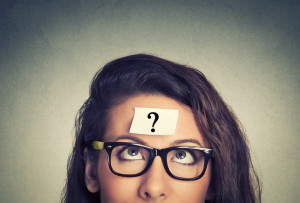 The biggest concern many people have about their child's dental care is whether or not they will be able to afford it. Costs can quickly accumulate, so it's best to know what to expect before you walk into the office. You see many dental practices talk about being "in-network" with certain insurance providers, but what does that even mean? How does it affect your insurance's coverage? Why would you want to go to an in-network children's dentist in Stillwater Ranch? Today, we're going to break down what this actually means, and how it can affect your next visit to Alamo Springs Dental.
What Is An "In Network" Dentist?
Simply put, an in-network dentist, or dental practice, has a contract with an insurance provider to help cover part of their fees for services. This contract can set the rate of each service a dentist offers, as well as how much a provider will cover. When you have a plan with a provider that has a contract with your dentist, this is what makes them "in-network." This means that if you go to any practice within this network, you will get the same discounts and coverage from your insurance.
What Does "Out of Network" Mean?
This means a dental practice does not have a contract with a certain insurance provider. If they do not have a contract with your particular provider, this does not mean that they will not take your insurance, or that your insurance will not cover part of your treatment. It depends on your specific plan, but in most cases, you will not receive the same level of discounts that you would get with an in-network dentist.
The Benefits of Seeing an In-Network Dentist
The best way to make your child's dental care more affordable is to see an in-network dentist. Many plans will offer discounts on services that are then partially covered by your insurance. This means that if a dental crown usually costs $1,000, your dentist and your provider may have negotiated it to only cost you $800. Then, your plan offers to cover 50% of the treatment, meaning that it now only costs you $400. Also, most in-network dentists are able to provide standard preventive care like cleanings and check-ups completely free or at a deep discount.
Not only will your child's care be much more affordable, but much simpler as well. When a dental practice is in-network with your provider, it means they already have a relationship, which makes it much easier for you to use your benefits. This helps you get treatments covered more quickly, and they'll even file your claim for you directly. All the hard work is done for you, meaning you'll know exactly what to expect when you walk into the office.
Also, an in-network dentist means they have gone through a very thorough vetting process by the insurance company. They check the training and experience of the doctors, the quality of the facility, and the track record of each practice. Only after a practice has passed will they negotiate a contract. This means that when you go to an in-network dentist, you'll know the quality of care will be top-notch.
We Are Your In-Network Children's Dentist
Alamo Spring Dental is in-network with most of the major providers of dental insurance in Stillwater Ranch. This means that when you come to see us, you know your child's treatment will be affordable, your experience positive, and their care excellent. It's the best you could hope for, and we work hard every day to make taking care of their teeth easy.
If you still have questions about what it means to be an in-network dentist, or which providers we are in network with, please give us a call today.