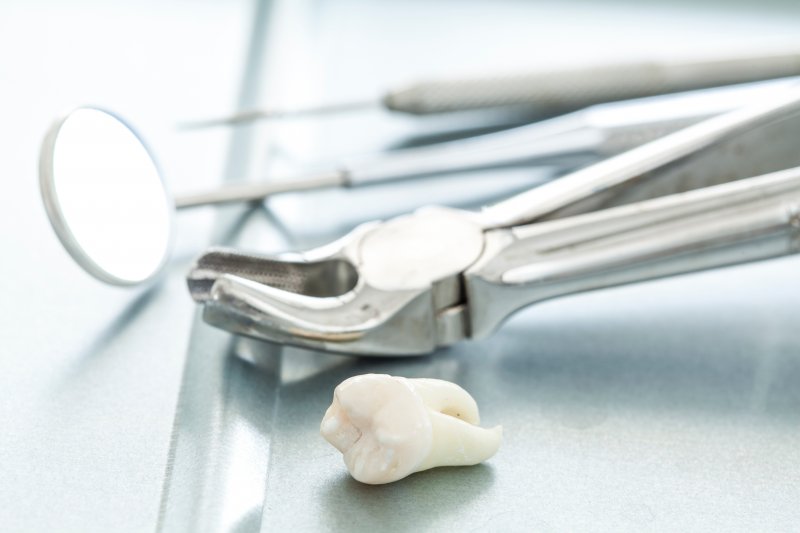 You're at the dentist's office discussing the reason for your painful toothache. You think all you might need is a filling or crown, but you suddenly discover it is much worse than that. The tooth is infected and needs to be removed. Shocked by the news, you begin to wonder, "What does tooth extraction feel like?" To help ease your mind and any concerns you might have, a dentist is here to explain why you do not need to worry when it comes to this type of dental procedure.
Will I Feel Any Pain During the Procedure?
No, you will not experience or feel any kind of pain while undergoing tooth extraction. The reason is that your dentist will administer local anesthesia, which is designed to numb the area in question so that you cannot feel anything throughout the procedure.
In many cases, dentists also offer sedation dentistry, especially if patients are fearful of the dentist's office or need help to remain still for prolonged periods.
What Happens During a Tooth Extraction?
Once you are numb from the anesthesia, your dentist in San Antonio will use specialized instruments to help lift the tooth (a dental elevator) and gently move it back and forth with what is known as dental forceps. Once it detaches from the ligaments, the tooth is officially extracted.
Closing the space is the next step, as it is necessary to minimize the potential risk of bone loss or infected tissue. Using clean gauze to stop the bleeding, you'll be required to return home to continue resting for the remainder of the day.
If you undergo a surgical tooth extraction (a tooth is impacted), the dentist will close the space using stitches so that it doesn't become infected.
What is Recovery Like?
The recovery process for tooth extraction might look something like the following:
You'll return home and continue to apply pressure to the surgical site. Using only clean gauze, bleeding should cease after 30-60 minutes.
An ice pack can be applied to reduce swelling and discomfort.
Over-the-counter pain relievers or prescribed medication can be taken to alleviate pain.
Drinking from a straw, vigorous swishing, and smoking are all to be avoided.
Soft foods will need to be what you consume in the days following your surgery.
The removal of a tooth is not something most dentists want to do; however, when it's necessary, the process will ensure your oral and overall health remains in good shape. By following these directions and having a clearer understanding of what you can expect, you can be better prepared on the day of your procedure.
About the Practice
At Alamo Springs Dental, we aim to keep natural teeth in their place for as long as possible. If tooth extraction is recommended for any reason, trust that we are suggesting it to avoid further damage to your smile. You can rest easy knowing that we will take great care of you throughout the procedure and trust that we will ensure your comfort and safety as well. Contact us at (210) 463-9339 to find out what you can do if you need a tooth extraction.