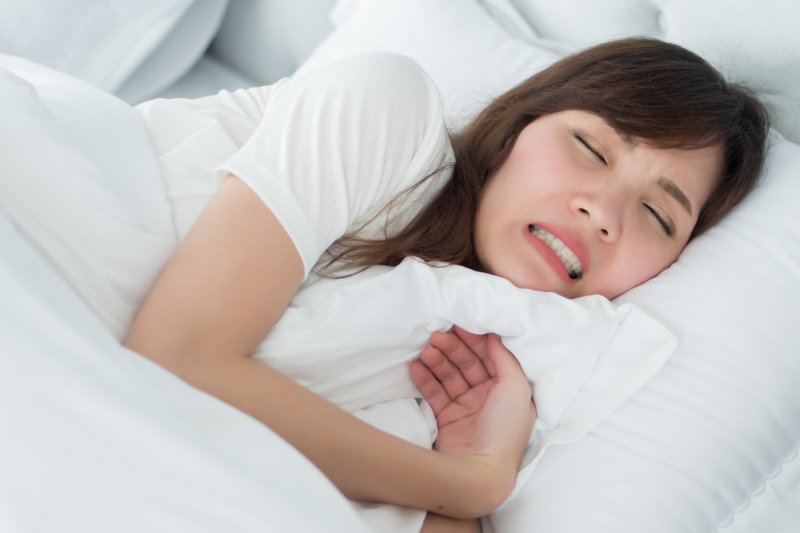 Do you grind your teeth at night? When stressed, do you find yourself clenching and putting pressure on your jaw? These common habits are easy to form, yet hard to break. Also known as bruxism, millions of adults and children experience its negative effects, some of which are irreversible. Whether you or someone you love suffers from this particular dental problem, spend some time learning more about the dangers of teeth grinding and what you can do to achieve relief and save your smile.
What Are the Symptoms Associated with Bruxism?
Don't know if you suffer from bruxism? Don't have someone who can tell you if you grind your teeth at night? Although this can make it more difficult to diagnose, there are other ways to tell, such as:
Your teeth look worn down and may even be chipped or broken
You have frequent headaches and earaches
The interior of your cheeks shows signs of chewing
Your tongue has indentations
You have sensitive teeth
You experience jaw pain, fatigue, and tightness
What Makes Teeth Grinding Dangerous?
In order to understand how it can be damaging to your oral health, you must first recognize that teeth grinding is brought on by stress. Decades of research tell us how harmful stress can be on your mental, physical, and emotional wellbeing, so it should come as no surprise that it, too, can lead to problems with your teeth. A few things that can cause bruxism to be even worse are:
A misaligned bite or missing teeth
Recent dental or orthodontic work
Crooked or misaligned teeth
However, when bruxism becomes dangerous is when you will begin to develop:
Chronic headaches
TMD (temporomandibular joint disorder)
Damage to custom restorations within your mouth or experience chipped/worn-down teeth
When you experience chronic jaw pain
Should you develop any or all of the above-mentioned problems, it will be necessary to undergo proper treatment to address the issue and restore your oral health and wellbeing. Allowing it to go untreated will only result in worsening dental and health-related issues.
How Can It Be Treated?
To treat clenching and bruxism and prevent excess wear and tear and chronic jaw pain, you will need to speak to your dentist about available treatment options. The most obvious is to find ways to alleviate stress in your life. This can be accomplished in various ways, such as:
Talking to a licensed counselor
Going for a walk
Take a long, warm bath
Meditating
Reading a book
Sitting in a dimly lit room and relaxing
Apart from improving your mental health, you can also talk to your dentist about receiving an oral appliance. These custom-made devices can be made to fit comfortably in your mouth and relieve pressure on your jaw and facial joints as well as prevent your teeth from coming into contact with each other while you sleep.
There are ways you can live a better life even with bruxism. All it takes is spending some time talking to your dentist about ways you can improve your wellbeing and start seeing a healthier, damage-free smile.
About the Author
Dr. Michele Moreno believes in the importance of preventive care. As a dentist at Alamo Springs Dental who offers family dentistry services, she has dedicated her career to helping others achieve a better quality of life with a healthier, fully restored smile. Dr. Moreno earned a Bachelor of Science in biochemistry from Angelo State University in 2001, graduating magna cum laude. She then went on to earn her Doctor of Dental Surgery degree at Helotes's University of Texas Health Science Center. For questions or to learn more about our services, contact us at (210) 463-9339.