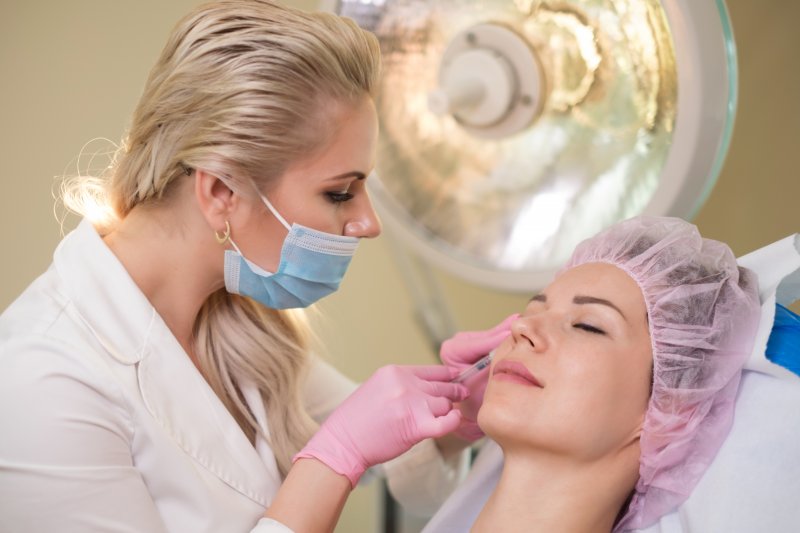 Deciding you want to do something to recapture a more youthful appearance requires devoting enough time to not only finding the right professional but also determining which type of treatment you prefer. While BOTOX has its advantages, the same can be said for dermal fillers. But before you dive head-first into changing your look, why not spend some time learning about the types of dermal fillers so that you can better decide which one is right for you.
What Are Dermal Fillers?
Dermal fillers are similar to BOTOX in that they are designed to improve your appearance. However, what makes this unique treatment so different is that it is used to plump areas of the skin plagued by deep scars and wrinkles. Instead of temporarily freezing the facial muscles to prevent contraction when smiling or laughing, dermal fillers fill in sunken areas to soften facial features and create a more youthful appearance.
The Different Types of Dermal Fillers
Once you've decided that dermal fillers are the right solution for you, don't be surprised if your dentist begins to discuss the types of fillers commonly used. Wait, there's more than one? Actually, there are several, some of which include:
Calcium hydroxylapatite – Commonly found in humans, this unique compound is biosynthetically produced. With no animals found in its makeup, patients who receive this type of dermal filler will be less likely to experience an allergic reaction. The results appear natural, and side effects are not common, making for a positive and reliable option for facial aesthetic treatment.
Hyaluronic acid – One of the most common names associated with dermal fillers is Juvéderm, which is a hyaluronic acid injection that is naturally found within the body. Capable of smoothing out wrinkled and scarred areas of the face, it is frequently used on patients who suffer from arthritis and problematic joints.
Polyalkylimide – This biocompatible dermal filler is known to add volume to lips, treat sunken scars, enhance jawlines, and boost aging facial skin. Because it is semi-permanent, it causes collagen to slowly begin producing around the injected area, but it can be removed over time if preferred.
Polylactic acid – Immediate results are not common with this type of dermal filler. The reason is that it is a synthetic filler that helps to stimulate collagen development. Results appear over several months, but it is a non-toxic, biodegradable solution that is highly reliable among healthcare professionals. When choosing this type of filler, your dentist might recommend multiple treatments in one month to achieve desired results.
Polymethyl-methacrylate microspheres – Also a semi-permanent filler, this option can address pitted areas of the skin that cause scarring, plump thin lips, and treat moderate and severe wrinkles. Results do not typically occur as quickly but can be used as a permanent facial improvement solution.
With dermal fillers, you can look and feel your best. Meet with your dentist to discuss your candidacy and the type of filler that will be used so that you can fully embrace the new and improved you.
About the Author
Certified through the American Academy of Facial Aesthetics, Dr. Aiyana Zenobia Anderson is qualified to provide patients with unique methods of treatment to improve appearances far beyond those achieved with cosmetic dentistry. Offering Botox, dermal fillers, and other advanced solutions, she can reduce and eliminate fine lines and wrinkles, create a more youthful appearance, and transform your look altogether. If you are interested in learning more about these facial aesthetic services or would like to schedule an appointment, contact us at (210) 463-9339.