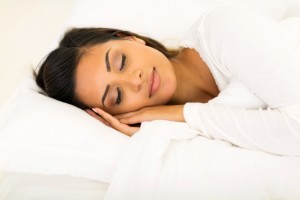 If thinking about going to the dentist strikes fear into your heart, and stepping into the dental office actually causes a panic attack, don't worry – you're not alone! There are many people who live in fear of the dentist, however the bad news is that this anxiety often keeps them from getting much needed dental treatment. Because your oral health is related to your overall health, it's very important not to neglect your dental care. The good news is that your 78254 dentist has the answer – sedation dentistry! Now you can stop living in fear of the dentist, here are some of the benefits of sedation dentistry in San Antonio.
What is Sedation Dentistry?
Sedation dentistry offers patients a way to relax and feel at ease during their dental appointments. There are two different options of sedation at Alamo Springs Dental, one to just taking "the edge" off. Then there's oral sedation that is also provided for patients who need a little bit more sedation to relax. Many patients even use sedation to complete their bi-annual cleaning and check up appointments. Sedation helps patients get the dental services that they need and deserve so they can maintain optimum oral health.
What Types of Sedation are Available?
For patients who just need to relax at their dental appointments, nitrous oxide, or "laughing gas" is a breathable gas that you inhale through a mask during your procedure. Laughing gas helps you relax and feel at ease without being asleep. It leaves your system in just minutes after the mask is removed and you're able to continue with normal daily activities. You're also able to drive yourself to and from your appointments with laughing gas.
Oral sedation is administered through a pill that you take approximately one hour prior to your appointment. With this option, you're typically awake and responsive during your procedure, yet you may become so relaxed that you fall asleep or feel like you've been asleep. You will likely go home and sleep after this type of sedation and you will need someone to drive you to and from your appointment.
At Alamo Springs Dental, Dr. Michele Moreno and Dr. Aiyana Anderson have been helping patients conquer their dental fears for a number of years now. They understand that many patients feel fearful about the dentist and they'll work to find the right option for sedation that will help you feel comfortable and at ease during your dental visits. Don't let your anxiety keep you away from the dentist any longer. Contact our office today to learn how we can help you!