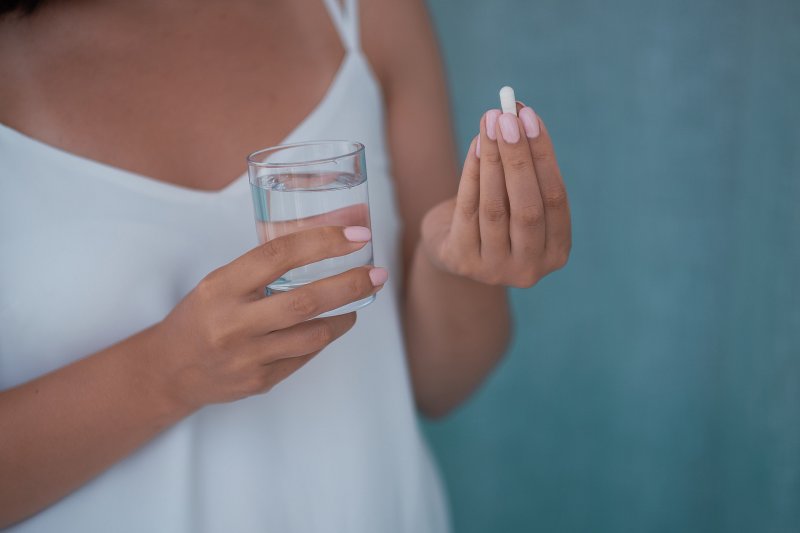 Dealing with mild or moderate dental anxiety can keep you out of the dentist's office and avoiding necessary oral healthcare. Taking care of your teeth and gums is crucial to maintaining good oral health but when your nerves and fears take center stage each time you schedule an appointment, your smile is often pushed to the back burner. Fortunately, there is a solution that can minimize your anxiety and help you relax – oral conscious sedation! By taking a prescribed pill, your teeth and gums will receive the attention they need. But are you a good candidate for treatment? Read on to find out if you are eligible and how it can positively impact your next dental experience.
What is Oral Conscious Sedation?
Oral conscious sedation is a method of treatment designed to help those who experience mild to moderate dental anxiety. Administered in the form of a prescribed pill, you are instructed to take the medication at least one hour before your appointment. Allowing the necessary time to take effect, your dentist will make sure you are ready for your procedure by gauging your level of relaxation. Because it does require that you take it before you arrive at the dentist's office, you will need to have someone escort you to and from your appointment, as the effects can last for several hours afterward.
How Can It Alleviate Dental Anxiety?
If you're worried that you'll be fully sedated when taking the prescribed oral medication, don't be. You will actually remain cognizant of your surroundings and be able to respond to cues by your dental team. One of the best parts about oral conscious sedation is that you likely won't remember much from your visit.
Once you take the medication, you will find that your body becomes more relaxed. You may also feel drowsy and less stressed. Any worries or anxiety will slowly dissipate as you become more comfortable. It's also possible that you will notice a tingling sensation throughout your body or even a heaviness. Everyone reacts differently to the medication, so you may or may not experience one or all of these sensations.
Who is a Good Candidate?
Because oral conscious sedation is a safe and highly effective form of treatment, it is offered by many dental professionals. However, not all patients are eligible to receive it. If you have problems or experience any of the following, you'll likely need to discuss alternative sedation options:
History of drug or substance abuse
Allergies to sedatives
Pregnant or nursing
Experiencing depression or bipolar disorder
During your appointment with your sedation dentist in Alamo Ranch, you will need to discuss your medical history to determine your eligibility, but if you experience any of the following situations, there's a good chance you will be a candidate for oral conscious sedation:
You have mild or moderate dental anxiety that keeps you from wanting to seek regular oral healthcare
You find that normal dental work is quite painful, making it difficult to remain still throughout your appointment
You have a sensitive gag reflex
You want the feeling of relaxation that sedation provides but prefer to remain awake instead of being "knocked out"
You are preparing to undergo multiple or complex procedures during one appointment
Oral conscious sedation is a great way to get the treatment you need without the added worry. Talk to your dentist about your eligibility and start taking better care of your smile today.
About the Authors
Dr. Michele Moreno and Dr. Aiyana Zenobia are here to ensure you have a pleasant and stress-free experience. Offering various forms of sedation dentistry, they can determine the right solution that will keep you calm and free of anxiety throughout your visit. No matter the reason for your fears, we can put you on the path to better oral health and change the way you view the dentist's office. If you suffer from a dental phobia, contact us at (210) 463-9339.