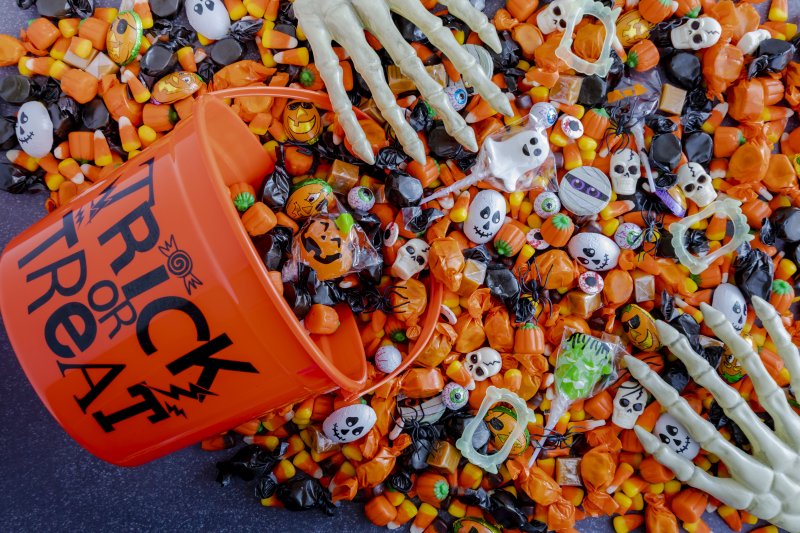 Are you planning to take your kids trick-or-treating this year? If so, why not consider participating in Operation Gratitude Candy Give Back program? Our team at Alamo Springs Dental wants is inviting all candy lovers to donate a portion of their Halloween haul to this special endeavor. Not only will it cut down on the amount of sugar remaining in your child's treat bag, but it will also go to benefit our veterans, first responders, and military men and women overseas!
What is Operation Gratitude's Candy Give Back Program?
As one of the largest nonprofits dedicated to supporting military, veterans, and first responders, Operation Gratitude is hosting a Halloween Candy Give Back program. Because Alamo Springs Dental is partnering with this great organization, children are encouraged to bring in a portion or even all of their Halloween candy as part of an effort to send care packages to military and first responders.
In 2020, Operation Gratitude delivered thousands of packages with more than 93,000 pounds of candy included. Not to mention, they raised more than $17,800! This program is a great way for members of the community to connect and say thank you to veterans and individuals serving in our military and as first responders.
Why It's Better to Give Than to Eat
Halloween kicks off a sugar extravaganza that doesn't really end until after New Year's Day. With so many holidays occurring in the coming months, kids are going to have their fair share of sweet treats. While you may have a difficult time convincing your child to graciously give up part of their trick-or-treat "earnings," the reality is that too much sugar will only lead to cavity-filled smiles. Not to mention, the continued temptation of a bag of candy sitting around the house for you to look at and try not to eat.
By helping your child to choose their favorites and donate the rest, you'll teach them the importance of giving to a worthwhile cause that benefits those who are serving our country and local communities. You'll also lower their risk of developing tooth decay and cavities as a result of all the chocolate, gummy, sour, and jaw-breaking candies. It's fine for your little one to have a few pieces in moderation, but you should always remind them to brush and floss to remove any bad bacteria and food particles before going to bed.
With all the candy your child will collect this Halloween, share some with the people who are busy keeping our country and communities safe. In doing so, you'll have them smiling because of your sweet surprise.
About the Authors
Dr. Michele Moreno and Dr. Aiyana Zenobia are pleased to partner with Operation Gratitude to help collect Halloween candy for our nation's veterans, current military members, and first responders. We know kids love their sweets but encouraging little smiles to give back not only helps to keep their teeth and gums healthier but also sends a sweet gift to those who are committed to keeping our communities safe each day. If you're interested in learning more about this program and how you can help, contact us at (210) 463-9339.