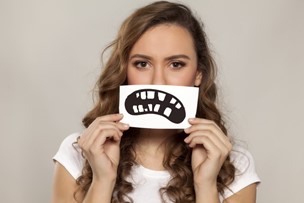 There is a common misconception that a person's metabolism in San Antonio is only affected by age. Yes, as you get older, it is harder to avoid weight gain, but the number of years you've been on earth isn't the only factor that can slow it down. Read on to discover how your oral hygiene routine can be a positive or negative influence on how you digest the food you eat.
The Inside Scoop: Metabolism and Your Smile
If you're being honest, are you adhering to a strict oral hygiene regime? Do you brush twice a day, floss at least once before bed, and rinse regularly? Do you see your dentist every six months for a checkup and cleaning? If you answered "yes," you're in good shape. However, if you answered "no," there's a chance you might be at risk for metabolic syndrome.
This condition develops when your body becomes insulin resistant. As a result, you may find that your risk for diabetes, high blood pressure, and high cholesterol increases. But how exactly does this correlate with oral hygiene?
If you are neglecting your morning and nighttime routines, eating too many unhealthy foods, and engaging in bad lifestyle habits (i.e., smoking), you are more likely to develop not only decay but also gum disease. Because inflammation is one of the leading symptoms of gingivitis and periodontitis, it, too, is closely connected with metabolic syndrome. When the body's immune system is weakened, it cannot adequately fight off infection, which only leads to worsening overall health issues.
Ways to Protect Your Smile and Your Health
When it comes to your oral health in San Antonio, you should also be mindful of how your body is being affected. This is why it's essential that you meet with your dentist and general practitioner to discuss ways you can improve your well-being via better oral hygiene, nutrition, and exercise.
One of the best places to start is with your dentist who can discuss more in detail about metabolic syndrome and how it is impacting your smile, heart, gut health, and more. You can also:
Establish and commit to a proper oral hygiene regime. This means brushing your teeth twice daily, flossing at least once a day, and rinsing with an ADA-approved mouthwash.
Adopt a healthy diet that consists of nutrient-rich foods (i.e., leafy greens, lean proteins, fruits, vegetables, etc.) and rid your cabinets of sugars and starches.
Keep your six-month dental checkups and cleanings with your dentist. If you suffer from periodontal disease, you may need to come in more often (every 3-6 months) to ensure bacteria remain at bay.
Having a good metabolism allows you to process and digest food correctly; however, should you experience insulin resistance, it can make it much harder for your gut, heart, and the rest of your body to function properly. Take the necessary steps to keep your overall health in check, including your teeth and gums.
About the Practice
At Alamo Springs Dental, our team of experts is here to help you achieve your smile goals. If preventive care is what you need, we're pleased to provide dental checkups and cleanings to get your smile back on track. Cleaning away plaque and tartar on teeth and gums is one of the ways we can minimize the risk of tooth decay, cavities, and gum disease, and help you leave with a healthier smile. Contact us at (210) 463-9339 to learn more.