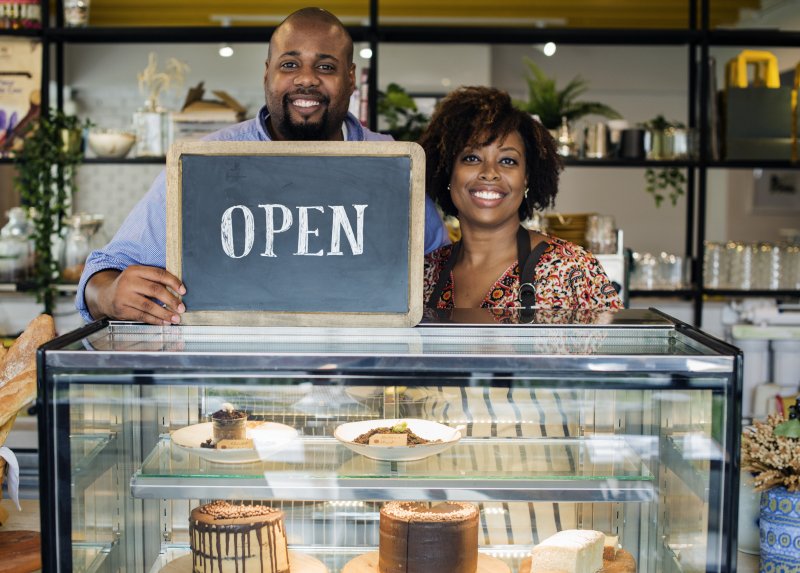 As if the last few months have not been difficult enough with COVID-19 spreading rapidly throughout the world, the recent events surrounding racial injustice are causing people all over the globe to rise and stand in solidarity with the black community. With protests occurring in cities throughout the United States, many individuals are wondering how else they can show they care. A recent article in San Antonio Magazine shared a list of black-owned businesses to support in San Antonio, one of which is your very own Alamo Springs Dental! If you're interested in spending your money at other minority-owned establishments, here are a few to consider.
Why Your Money is Well Spent at Black-Owned Businesses
With so much unrest, turmoil, and divisiveness conveyed these days, you can find various methods to support those individuals who are the subject of much discrimination. One of the most effective ways to not only express that you care but show your commitment to helping the black community is to spend your money at their establishments.
Ranging from restaurants, retail shops, spas, art galleries, childcare, fitness, and even dental offices, San Antonio is full of black locally-owned and operated companies. By choosing to redirect your funds to these individuals and their small businesses, you are expressing your commitment to helping those in the fight for equality.
Personal Reviews by Dr. Anderson
As a dentist in San Antonio at Alamo Springs Dental, Dr. Anderson recently provided some of her own personal recommendations for places to visit in San Antonio that are black-owned businesses. Here are a few of her suggestions:
Carmen's De La Calle
"My husband and I love date nights at Carmen's De La Calle. It's a mix of the sangria and yummy tapas, live music, and flamenco dancing performances, all in an intimate setting. We have been going there since they were at their old location, and it's just as nice at their new one downtown."
The South Chicken & Waffles
"The South Chicken & Waffles is delish, and I have had several girlfriend brunches there! I want a waffle just thinking about it."
Smashin Crab
"Smashin Crab is a legit seafood restaurant. I love the Louisiana feeling when you walk in, and I love the crab with the 3-alarm trinity sauce!"
When you look at how you spend your money, you can choose to purchase from a big box store or retail chain. However, if you want to give back to your community and support those who desire to have thriving businesses of their own without discrimination preventing their success, take note of the black entrepreneurs in San Antonio who look forward to welcoming you and your family.
About the Author
Dr. Aiyana Zenobia Anderson completed her DMD at the University of Louisville School of Dentistry before eventually settling down in San Antonio, TX. She and her colleague, Dr. Michele Moreno have been treating the city's residents as well as those in nearby communities with the highest level of quality dental care. Offering comprehensive services that are designed to improve, enhance, and repair all types of smiles, Dr. Anderson and her team always strive to go above and beyond to ensure everyone who leaves their office is healthier and happier. If you're looking for a new dentist who can provide outstanding dentistry to you and your family, contact us at (210) 463-9339.