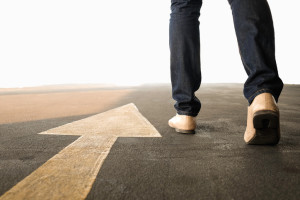 Everyone knows that they need to take care of their teeth, and they also know that includes regularly visiting their dentist for check-ups and cleanings. What they may not know, however, is if any of the practices near them will let them use their dental insurance. Their biggest fear is that they'll get a huge bill and they won't be able to use their insurance, saddling them with unexpected debt. This uncertainty causes many people to just stay home and not get the dental care they need. Today, we're going to help get rid of the confusion, and tell you how you can figure out which practices will take your dental insurance. Here are 3 ways to answer, "Will a dentist near me take my insurance?"
1. Search the Internet
This is the most general way to find a dentist near you who will take your insurance. You simply type something like "Delta Dental dentist" and you will be bombarded with hundreds of thousands of results. You then have the opposite problem: too much choice. Many of the sites you'll be directed to are third party ones, meaning they are not run by your insurance provider or the practice itself. These sites can be very hard to navigate, and often are not very good at identifying the practices that are closest to you.
2. Search Your Insurance's Site
All insurance providers have a directory on their website that lists practices that are in-network with them. The advantage here is that they can also show you dentists who are in your immediate area as well. The drawback, however, is that these directories are not updated very often. They are drawing from the thousands of practices that span the entire country, and it's difficult to keep the information current. Doctors change, locations change, and even practice names change very often, which also means they might not even take your insurance anymore.
3. Search the Practice's Site
This is the best, most direct way to make sure a dentist near you will take your insurance. If you have dental insurance in Helotes, you should first look up a practice in your area, and then see which insurance providers they are in-network with. A practice with a quality website should have a list that looks like this. It's simple to find, easy to read, and you can always call the practice if you have questions. This is a much more customer friendly experience as well, as you won't have to deal with an extended phone tree like you would with your insurance company. You'll talk to a person every time, and they'll be able to tell you quickly over the phone if they will take your plan or not. Many practices will even be able to talk about specific details of your plan so that you can know how much a particular treatment will be covered.
Want To Know More?
Dental insurance is supposed to make it easier for people to take care of their teeth, but actually using it can be very confusing and convoluted at times. At Alamo Springs Dental, we try to make your experience as smooth as possible, and will always take the time to answer your insurance questions so you can walk into our office with confidence.
If you have any questions about which insurance plans we accept, look at our list here. If you don't see your insurance provider, or don't have dental insurance at all, don't worry, we can work with you. Just give us a call today and we can go over your options.