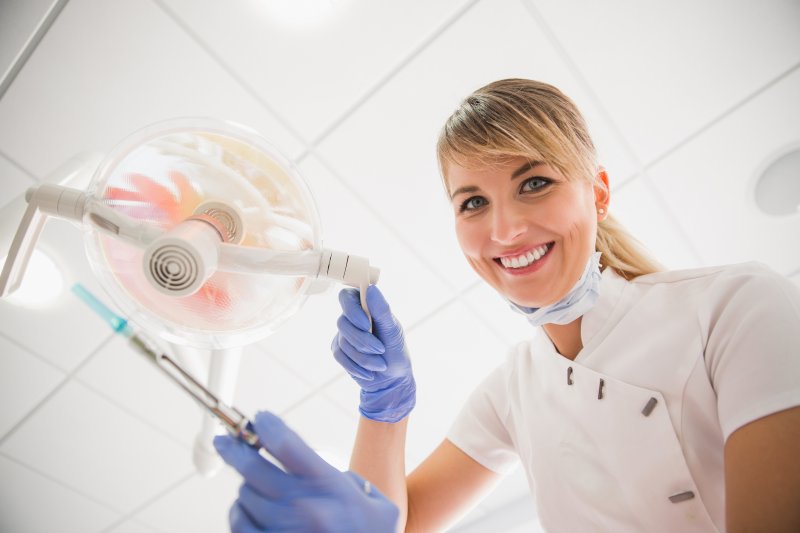 When thinking about improving your facial aesthetics, you may consider scheduling an appointment with a skincare specialist or dermatologist. After all, this makes the most sense, right? Actually, you may be surprised to learn that getting BOTOX from a dentist is a good idea. If this idea sounds a bit crazy and unheard of, allow trusted dentists in your area to explain why making this move is a safer and more convenient way to improve both your smile and your overall appearance.
BOTOX, Dermal Fillers, & Dentists: How They Come Together
What many patients do not realize is that dental professionals have much experience working with the face and its many muscles and joints. To be licensed, dentists must display a clear understanding of how these particular structures work, which is why it's not uncommon to see more and more practices beginning to offer BOTOX and dermal fillers.
When thinking about the various procedures dentists must perform, local anesthesia is frequently administered, which means they must know how to inject various solutions into designated oral and facial structures. As a result, with the right training, it should come as no surprise that they are fully capable of improving not only a person's smile but also their facial appearance.
Why Seeing a Dentist is the Right Choice
It is recommended that patients maintain two dental checkups and cleanings each year. So, if you're already planning to visit your dentist every six months, why not allow the same trusted individual who cares for your smile to also improve your aesthetics? Not only does this allow for greater convenience, but it also makes it a more comfortable experience.
By remaining with someone you already know and trust, you can feel more at ease when beginning BOTOX or dermal fillers. These are truly unique treatment options that can help or hinder your look. You don't want just anyone administering these injections. While you have the option to go elsewhere for treatment, you run the risk of putting your appearance in the hands of someone you don't know. But this doesn't have to be the case when you allow your dentist to perform the work.
Receiving BOTOX and/or dermal fillers is a decision that should not be made lightly. When considering your options, talk to your dentist in Alamo Ranch about their expertise and ability to eliminate fine lines and wrinkles.
About the Author
Certified through the American Academy of Facial Aesthetics, Dr. Aiyana Zenobia Anderson is qualified to provide patients with unique methods of treatment to improve appearances far beyond those achieved with cosmetic dentistry. Offering Botox, dermal fillers, and other advanced solutions, she can reduce and eliminate fine lines and wrinkles, create a more youthful appearance, and transform your look altogether. If you are interested in learning more about these facial aesthetic services or would like to schedule an appointment, contact us at (210) 463-9339.