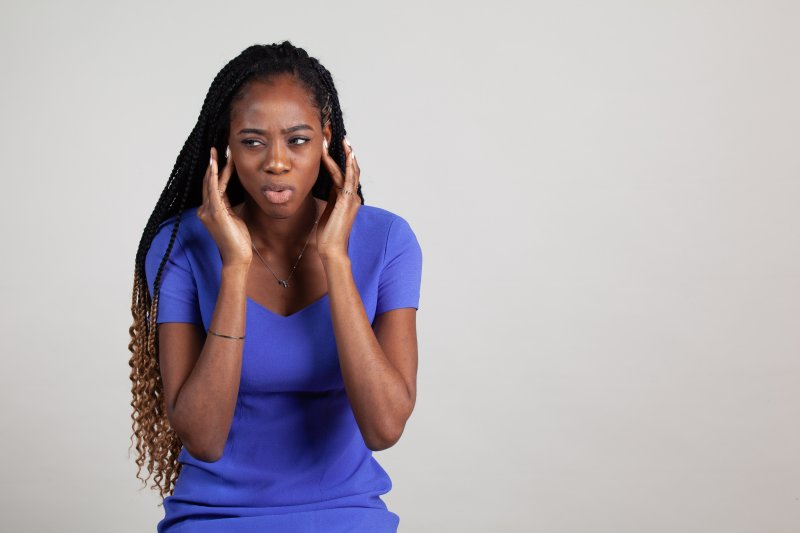 Dealing with chronic jaw pain as a result of a misaligned bite can become debilitating if left untreated. The frequent headaches, facial soreness, and stiff muscles that come with TMJ disorder make it difficult to complete normal, daily tasks. But have you considered whether fixing TMJ with Invisalign in Alamo Ranch is possible? In this article, we'll discuss if treatment with clear aligners is enough to improve the symptoms associated with TMJ and what you can do to get started.
Can Invisalign Treat TMJ Disorder?
If you suffer from TMJ disorder, you're likely willing to try just about anything to get relief. Fortunately, this can be accomplished using clear aligners. The Invisalign system is often recommended by dentists if a patient has a misaligned bite and is dealing with continuous pain throughout the jaw joints (temporomandibular joint).
By wearing Invisalign 20-22 hours a day, you can expect to notice your teeth shifting over time, causing your bite to move into alignment. As a result, you will notice less tension and pressure on your TMJs, creating more relaxed functioning and less discomfort.
Also, while wearing Invisalign, especially while sleeping, the aligners prevent your teeth from touching. If you suffer from bruxism (teeth grinding), the trays will keep the upper and lower arches from pressing against one another and causing the jaw muscles to clench and tighten.
If a misaligned bite is not the only problem you're experiencing, Invisalign can also ease TMJ symptoms by working to teach your jaw muscles to move differently. This keeps your teeth from grinding against each other and causing wear and tear to your tooth enamel.
Am I a Candidate for Invisalign?
The only way to know for sure whether you are a qualified candidate for Invisalign treatment is to schedule a consultation with your dentist. During the exam, they will evaluate your oral and facial structures to determine the severity of your TMJ and misaligned bite. If it appears you will benefit from clear aligner treatment, your dentist will begin the process of taking impressions of your teeth and having customized trays created.
Once you start wearing your Invisalign aligners, you will notice over time that the inflammation and stress on your TMJ decrease, allowing you to experience much relief.
Don't wait to seek help for your chronic jaw pain. Consider the benefits of Invisalign and ask your dentist about getting started today.
About the Authors
Dr. Michele Moreno and Dr. Aiyana Zenobia Anderson want your family members to maintain healthy smiles. But if a misaligned bite is causing intense jaw pain, it can make day-to-day life much more difficult. Fortunately, our team at Alamo Springs Dental offers TMJ/TMD Therapy as well as Invisalign. Designed to straighten teeth, this unique system also alleviates jaw discomfort and improves functionality by repositioning and reprogramming jaw movement. Contact us at (210) 463-9339 to receive the care you need.