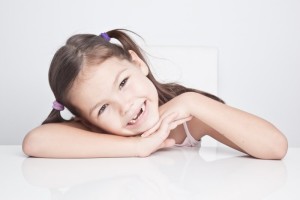 Sometimes it's easier to let your children's imagination run wild rather than hitting them with the reality of certain situations. This is true when it comes to the Easter bunny, Santa Clause, and even the tooth fairy. For instance, when your child loses his or her's first tooth, how should you approach that situation? When your child loses a tooth, they're starting to grow up. It's literally their body's process of making room for their permanent adult teeth. Don't think about it too much—you can still balance the idea of the tooth fairy coming to visit while still educating your children on the very real importance of great dental health.  Your dentist near Helotes can help you set tooth fairy expectations that encourage your children to continue to take care of their developing smiles.
Introducing the Idea of the Tooth Fairy to Your Little Ones
Kids begin losing their teeth at a very fun age (right around kindergarten age) which makes the whole idea of the tooth fairy even more exciting. But it's still important to set expectations of what they except from this "magical tooth fairy."
Interesting enough, Delta Dental conducts an annual tooth fairy poll, which tracks a sampling of tooth fairy payments. Over the last 10 years, the amount has fluctuated between $1.50 and $2.50 per visit. The poll trend further indicates that the value of a tooth moves up and down parallelly with the U.S. economy. But, you don't have to pay your kids for their lost teeth—you can give them a different gift in place of money. Get more ideas from your family dentist in Helotes.
Be Creative with Your Rewards
Have you ever considered replacing that dollar underneath your kid's pillow with their favorite colored toothbrush, a fun flavored toothpaste, or a cool traveling case for their dental products? Your child may get more out of their "tooth fairy's visit" if they receive gifts that will help them get excited about their dental care routine. Not only will you be instilling great oral health care habits, but your child will believe that the tooth fairy wants to collect strong, white baby teeth!
The Tooth Fairy Wants to Collect Beautiful, Bright Baby Teeth!
The core idea should be that the tooth fairy appreciates teeth from children that take diligent care of their smile. Reinforcing the importance of dental care routines by using notes written by the tooth fairy is a fun way to remind kids to brush and floss. Printable tooth fairy receipts and note cards are available online, or you can get creative and design your own notes. You can use notepaper and glitter as "fairy dust" to make each tooth fairy visit seem even more real for your child. Even try making up a creative story about what the tooth fairy does with those healthy teeth and why it's so important that they stay bright and strong. After all, it's supposed to be fun and exciting for both you and your child!
Contact Alamo Springs Dental for More Helpful Tips
Even when your children's teeth are naturally falling out, our dental experts are here to make sure your little one's mouths are developing correctly. We're also here for our parents that want to make the most out of these opportunities to make dentistry fun! Contact your children's dentist in Helotes today if you have more questions about how you can hype up your child's next tooth fairy visit.