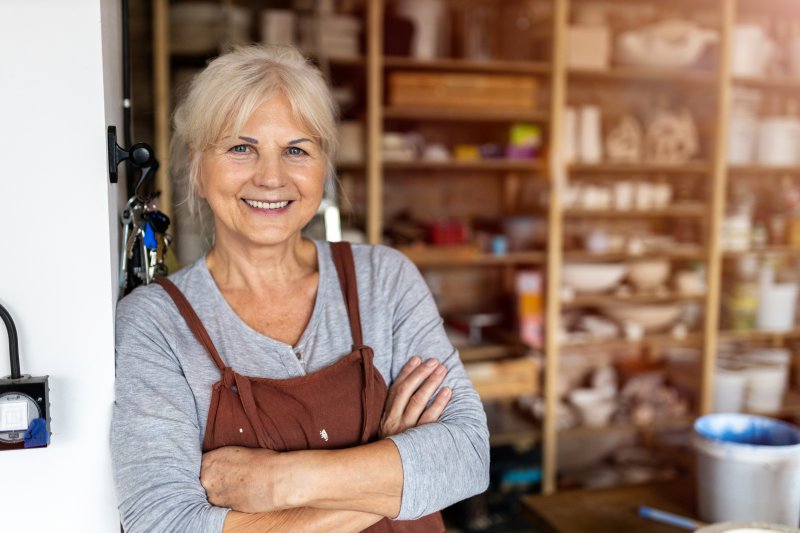 Keeping your smile healthy takes time and effort. It isn't something you should take for granted or think "Oh, I'll just brush them in the morning. It'll be fine." Bacteria and plaque can grow rapidly, wreaking havoc along the way. If you want to avoid the cost of restorative procedures or emergency dental appointments, a dentist in San Antonio offers three easy ways you can take better care of your teeth and gums to ensure a healthier smile year-round.
Brush Your Teeth Twice a Day
There's no other explanation other than brushing your teeth is essential if you want to give your smile a fighting chance. To eliminate bacteria and particles that exist on the surfaces of your teeth, use a soft-bristled toothbrush (manual or electric) to gently clean all sides of your pearly whites. You're instructed to brush after every meal as well as in the morning and at nighttime for two minutes each time.
Aggressive brushing might make you think you're doing a better job; however, it can actually damage your tooth enamel and lead to gum recession. Instead, allowing your brush to do much of the work for you makes the process much easier – a reason many patients opt for an electric brush over a manual.
Floss Your Teeth at Least Once a Day
Just as important as brushing is flossing. Whether you choose to use traditional waxed dental floss, a water irrigator (i.e., Waterpik), or dental flossers, getting between your teeth is a key component of better oral health. Plaque can easily burrow into these small crevices, causing cavities to form as well as gum disease.
By flossing at least once each day before bedtime, you can eliminate bad bacteria and minimize your risk for serious oral health problems. Many of these issues can lead to costly dental procedures as well as treatment for wellness concerns pertaining to your heart, brain, lungs, kidneys, and other areas of the body.
Keep Your Dental Appointments Every Six Months
Your dentist is your friend. Of course, while it may be unlikely they are the first person you think of when planning a night out with a few of your closest buddies, they can be an integral part of your life. This is possible by maintaining your six-month dental checkups and cleanings. As experts when it comes to oral health, they can identify early signs of decay, cavities, and gum disease as well as check for abnormalities associated with oral cancer.
By catching problems early on, you can reduce your chances of future issues that can have a negative impact on your oral and overall health. Not to mention, you'll leave each appointment with a fresher, cleaner smile and a better understanding of how you can take proper care of your teeth and gums at home.
If you want to know "How do I keep my smile healthy," incorporate these tips into your daily life. Be prepared to receive a positive report during your next checkup as well as growing confidence in a smile you can be proud to show off.
About the Authors
Dr. Michele Moreno and Dr. Aiyana Zenobia Anderson want your family members to maintain healthy smiles. This is why they're committed to providing preventive dental care. Encouraging patients to keep regular six-month checkups, they will always be ready to provide essential tips and advice on ways to minimize cavities at home and instead, embrace a healthier, more beautiful smile. Contact us at (210) 463-9339 to receive the care you need.