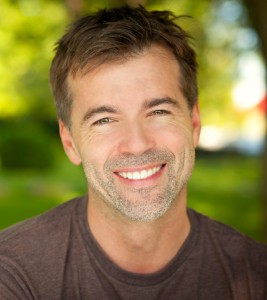 Enjoying sushi and teppanyaki with family and friends at Hon Machi is one of your favorite things to do. Lately, however, you've avoided your favorite restaurant because eating has become challenging and embarrassing since you've lost a tooth. Missing a molar might not seem like a big deal since they're hard to see in the back of your mouth, but eating has lost it's enjoyment for you and is sometimes even painful depending on the menu. It's no fun to go to your favorite restaurant and not be able to enjoy yourself. The good news is there is hope! Dental implants in Stillwater Ranch may just be the solution you've been searching for.
What is a dental implant?
The best replacement for a missing tooth that modern dentistry has to offer is a dental implant. This is because an implant replaces not only your missing tooth, but also your missing root, which protects the integrity of your jawbone. Implants are natural looking and very durable. You'll be able to care for your implant just as you would your natural tooth, and with regular check-ups most implants can last a lifetime.
The "root" of the implant is made of titanium, which is biocompatible and easily integrates with your jawbone over time after surgical placement. The tooth, or crown of your implant is made of high quality, tooth colored porcelain that is custom designed to match your existing teeth.
Your dental implant is surgically placed below the gum line and will require a healing period. You will be monitored throughout your healing period to make sure that your "root" is integrating properly with your jawbone. After your root is ready, your dentist will design your crown and attach it to your root with an abutment. After this your implant is complete, and it is as durable as your remaining teeth. You'll be able to talk, eat and chew as you did with your natural tooth.
Am I a Candidate for Dental Implants?
If you're missing one or more teeth, Dr. Michele Moreno and Dr. Aiyana Anderson, your dentists at Alamo Springs Dental, are happy to evaluate you for dental implants. In order for implants to be successful patients must be in good health and have enough healthy jawbone structure to properly support the implant. Dr. Moreno or Dr. Anderson will examine your mouth and evaluate your x-rays so they can advise you on the best options available for replacing your tooth. If you are a candidate for a dental implant, you'll be referred to a trusted specialist in the area for placement of the implant, and after your healing period you'll return to Alamo Springs Dental for your final restoration.
If you don't happen to be candidate for dental implants, Dr. Moreno and Dr. Anderson have other wonderful options for replacing teeth that they can discuss with you. Our goal at Alamo Springs Dental is to provide you with the highest quality dental care available in a comfortable and friendly environment. If you're looking for a dentist in Stillwater Ranch, we're here to be your partners in optimum oral health! Contact our office today to learn how we can help you replace your missing tooth.