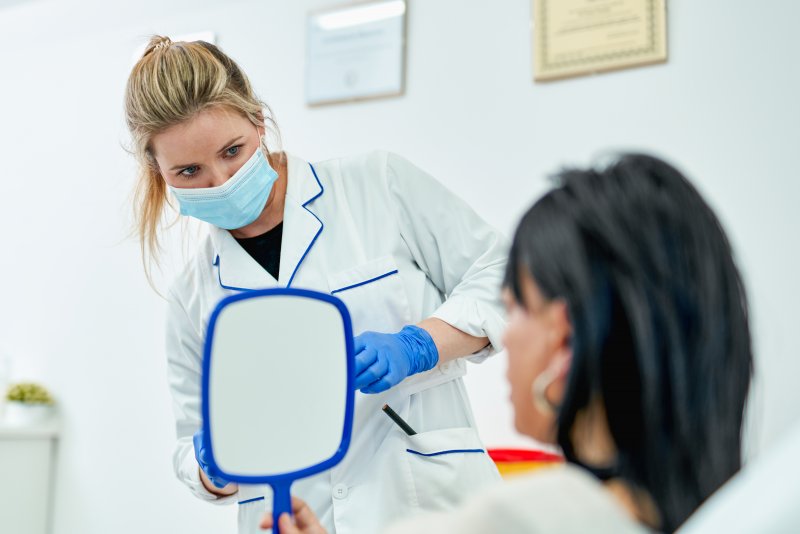 Interested in transforming your smile with the help of cosmetic dentistry? There are many unique services available these days, all of which can give you a more youthful, beautiful, and radiant appearance. But before you arrive for your initial cosmetic dental consultation in Alamo Ranch, you need to make sure you're prepared. Here are four questions you should be sure to ask when discussing your proposed treatment.
What Will the Timeline for Treatment Look Like?
This question cannot be answered without having a personalized treatment plan created for you. After a thorough examination by your cosmetic dentist, you will receive a breakdown of what they recommend. Depending on the type of service you undergo, the timeline can be as little as one day or several weeks. Each treatment requires designated steps that must be taken to ensure accurate results, so if you're looking to transform your smile for an upcoming event, make sure to let your dental team know before moving forward with any type of treatment.
Will Dental Insurance Help Cover the Cost?
As with any type of dental care, knowing how much it will cost can be one of the biggest factors in determining whether you choose to stay the course. One important aspect of cosmetic dentistry is that it is usually not covered in any way by dental insurance. These services are commonly deemed "electives," so they are not medically necessary. As a result, you're unlikely to get any financial help from your insurer. However, many dentists offer alternative payment options to ease the burden of paying for treatment entirely upfront.
What Kind of Experience Do You Have?
Finding the right cosmetic dentist for the job takes time. It's your smile that you're placing in their hands, so you'll want to make sure they are qualified, experienced, and professionally trained to perform the type of procedures you desire. You can easily ask about their background during your appointment as well as inquire about any before and after cases. You may find it is also helpful to read their bios before arriving for your appointment, as this typically discloses any pieces of training or professional organizations they may be a part of as it pertains to cosmetic dentistry.
Are There Any Risks Associated with Cosmetic Dentistry?
It is important to weigh any risks that might be associated with your recommended treatment. While most cosmetic procedures are completely safe, it is necessary that an initial consultation occur. Not only does it allow your dentist to examine your existing smile and make note of any imperfections, but it also allows you to inform them of any health conditions you might have as well as any medications you are currently taking, as these could interact with anesthesia that might be required.
Having a few questions in your pocket when you arrive for your appointment will help to ensure that you get the answers you need to make a confident decision about your oral health. If you begin to come up with additional ones during your visit, don't hesitate to ask them, as you want to walk away feeling comfortable with who you're choosing and the type of care you will receive.
About the Authors
Dr. Michele Moreno and Dr. Aiyana Zenobia Anderson want your family members to maintain healthy smiles. As skilled cosmetic dentists in Alamo Ranch, they understand the uncertainties of agreeing to such transformational treatment. It is their goal to keep patients confident and comfortable from start to finish, so if you have questions about cosmetic dentistry before deciding on whether you want to pursue a particular treatment, contact us at (210) 463-9339.